Highlights
Lady Gaga's controversial acts on stage, such as being vomited on, have garnered her a lot of attention and criticism from other singers.
The singer's infamous meat dress at the MTV Video Music Awards sparked outrage from animal rights activists.
Lady Gaga has been accused of imitating Christina Aguilera's fashion sense, leading to a feud between the two pop stars.
There is no denying the fact that Lady Gaga is one of the most controversial singers in the history of the American music industry. She knows how to stay in the spotlight and garner attention without sharing it with anybody.
Be it her questionable fashion sense, music, or shocking moments on the stage, Lady Gaga — whose net worth continues to grow — knows how to be in the limelight at all times. However, despite being pretty "crazy" at times (like spending 3 days in an egg), she is loved by millions of fans all across the globe.
Updated November 2023: The media in the article has been updated to reflect the list better. Since the article was published, Lady Gaga didn't have any additional controversies (so far).
8
Lady Gaga's Glorification Of Bulimia
Lady Gaga Has Vomited On Stage Before
Lady Gaga is an artist who surely knows how to think outside the box. She rarely stays within the artistic boundaries, but rather has showcased some really outrageous acts on the stage.
Her onstage stint in the year 2014 in Texas at the SXSW festival really shocked her fans. In the performance, a model swallowed some green substance and then vomited on the artist.
The singer was heavily criticized for this act on the stage. A lot of singers voiced their opinions against this performance. One of those singers who didn't really like this act was Demi Lovato, who said that Lady Gaga was actually glamorizing disorders associated with eating habits.
Nonetheless, this performance garnered Lady Gaga a lot of attention and is still considered as one of the biggest controversies associated with the celebrity.
7
Lady Gaga's Meat Dress
Lady Gaga Loves To Shock With Fashion
Another time Lady Gaga hit the headlines was when she dressed up in meat.
It was during the MTV Video Music Awards in 2010 that Lady Gaga walked the Red Carpet covered in red meat. Designed by Franc Fernandez, this dress didn't go well with the animal rights activists, and they were seriously shocked to see what the singer had worn.
The spokespersons of PETA criticized the singer for her outrageous choice of dress. The fact that this dress could be made of flesh from a tormented animal who was killed against its choice made the animal rights activists call the artist out for her choice.
Related: Lady Gaga's 8 Best-Selling Albums Worldwide (And How Many Copies Were Sold)
6
Lady Gaga's Feud With Christina Aguilera
Lady Gaga Doesn't Get Along With Fellow Pop Stars
Christina Aguilera is famous for showcasing a great fashion sense and has always impressed the fashion police with her great red carpet looks. As a matter of fact, a lot of gossip blogs have actually classified Lady Gaga as the new-age Christina Aguilera. Just like her, Gaga also knows how to make heads turn on the red carpet.
Some stylists have also accused Lady Gaga of trying to imitate Christina Aguilera. This point of view became popular especially when Lady Gaga also wore the blonde look with heavy bangs which had been worn by Christina in the past.
However, controversy arose when Christina was asked about her views on this famous opinion. To this, the singer replied that she wasn't really sure who that person was.
Later in 2013, both singers let bygones be bygones when Lady Gaga said she was a fan of Christina.
5
Lady Gaga Has A Weird Taste In Perfume
Lady Gaga's Perfume Preferences Are Shocking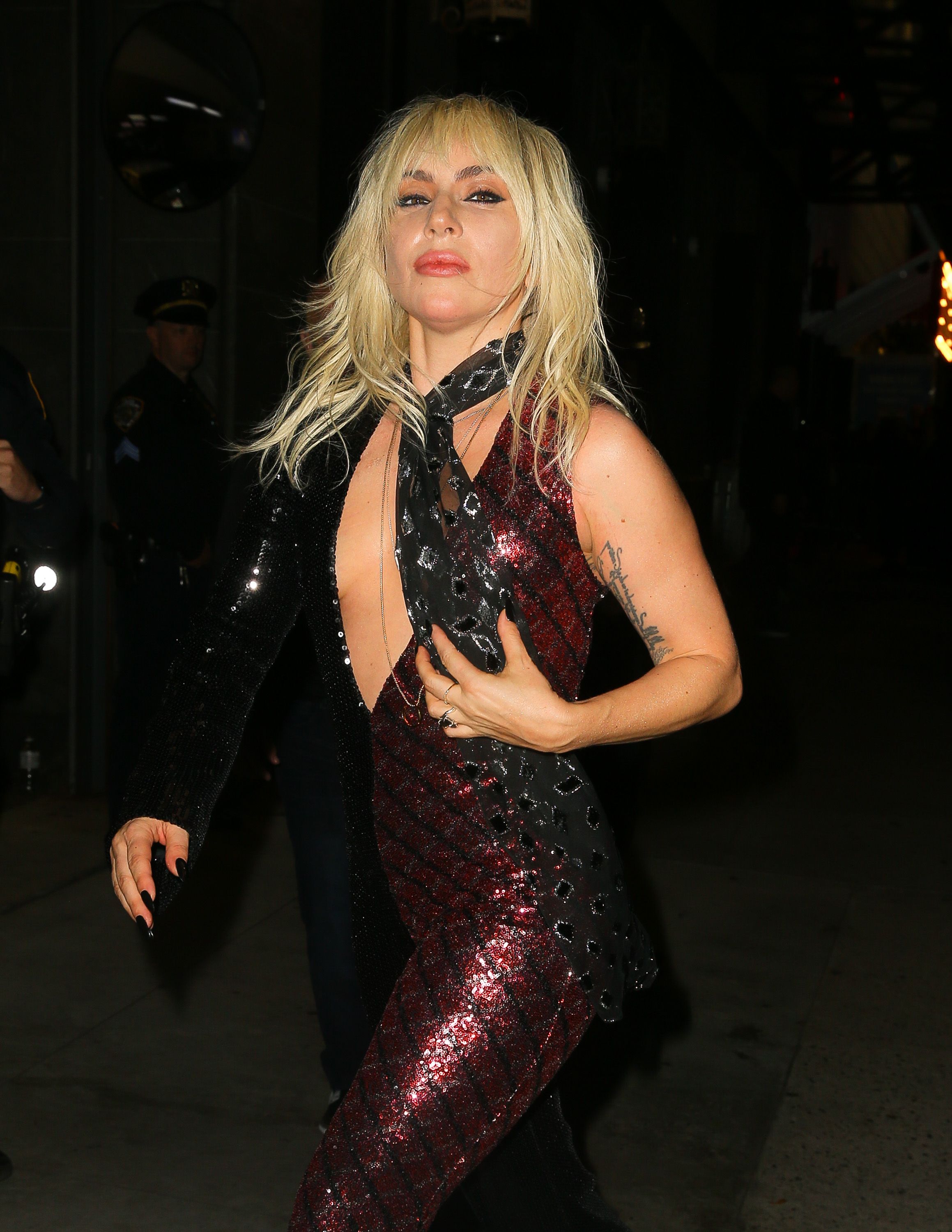 Lady Gaga has a super-weird taste in perfume, and when she revealed her favorite scent, people felt like puking! She has a line of perfumes and her favorite amongst all is 'Fame', which has hints of semen and blood in it!
Related: Lady Gaga's Chromatica Ball Might Have A Deeper Meaning Than Fans Expected
However, her fans always support her. This perfume has more sales than those launched by Madonna! FAME was launched in the year 2012 and was an instant hit among her fans.
What sets it apart from others is its amazing packaging that has a monster claw cap. The bottle has a 'black liquid', which its users classify as 'magical'. Though this perfume is discontinued now, and the manufacturers don't make it anymore, it is still one of the most loved scents in the line.
4
Lady Gaga's Bloody Act
Lady Gaga Loves A Gory Performance
During the MTV VMAs in the year 2009, the singer gave a phenomenal performance. She performed on the medley of "Pokerface" and "Paparazzi." What made her fans chew their fingers with disbelief was the moment when she moved around the stage in fake blood that was dripping off her rib cage. The blood was dripping from the white outfit she had worn. Right at the end of the performance, she collapsed and this was the shock factor for the onlookers.
This act of blood covering the entire stage while Lady Gaga was performing on it still goes down in history as one of the most outrageous performances ever.
Though most viewers denounced Gaga for being such an attention seeker, her die-hard fans appreciated her for putting up such a courageous act on the stage!
3
Lady Gaga's 'Judas' Video Controversy
Lady Gaga Is Feuding With The Catholic Church
Lady Gaga was also able to annoy Catholics through her antics. She has, time and again, taken biblical topics that caused a stir among the Christians.
Related: How Much Money Does Lady Gaga Make From Her YouTube Channel?
Her song "Born this Way" showcases her love for the betrayer of Jesus.
The video has her dressed up as a nun, and then she swallows a rosary, which didn't go over well with the Catholics. The release of this video caused a lot of uproar in the media, and now it has more than 260 million views on YouTube.
2
Lady Gaga 'Tried To Copy Madonna'
Lady Gaga Considers Herself Bigger Than Madonna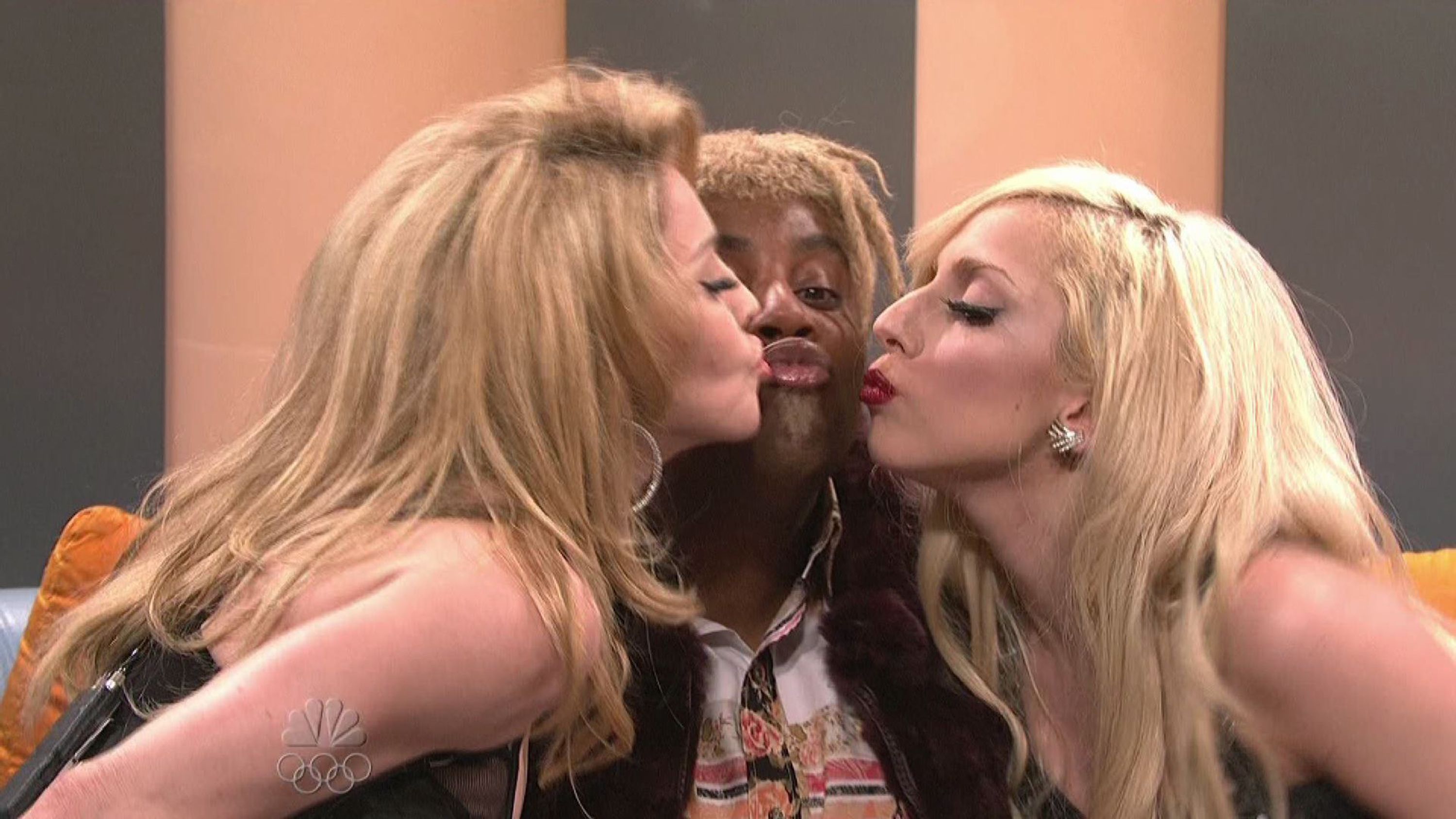 Now, who could dare to throw shade after Pop Princess Madonna? Well, Lady Gaga did that, too. As her song "Born This Way" was eerily similar to Madonna's song "Express Yourself," a lot of people said she had copied Madonna.
While talking about it, she said that though Madonna is a great lady, and she doesn't want to disrespect her, the truth is that she plays her instruments, writes her music, and spends an extensive amount of time in her studio. Hence, whatever she does is starkly different from Madonna.
These views didn't go well with Madonna's fans, and they felt insulted.
Related: Here's How Madonna Spends Her $850 Million Net Worth
1
Lady Gaga's Tribute To David Bowie
Lady Gaga Showcases Her Admiration In Odd Ways
After the death of the veteran singer David Bowie, Lady Gaga gave him a tribute in the year 2016. The whole performance was filled with emotions and was over the top. According to the viewers, this tribute was way too overwhelming and wasn't really what the legend deserved.
David's son, Duncan Jones, a renowned film director, said that this was an irrational performance and showcased over-excitement.