Highlights
Zaire Wade and Bronny James share a deep friendship rooted.
Both Zaire and Bronny have shown immense potential in their basketball careers.
The friendship between Zaire and Bronny is a reflection of the strong bond and partnership that their fathers, LeBron James and Dwyane Wade.
It is not uncommon for celebrity kids to form friendships and relationships by the virtue of their social circles, and children of stars like Dwyane Wade and LeBron James are no exception. The NBA stars kids, Bronny James and Zaire Wade have a lot in common, ranging from their experiences as budding athletes, being the children of basketball greats, scrutiny in the public eye, to the pressure of stepping into their legendary parents' shoes.
While these shared experiences may not necessarily be the catalyst for how Bronny James and Zaire Wade became close friends, it is safe to say that their interest in basketball may have helped them bond better. Zaire's friendship with Bronny is also deeply rooted in the decades-long friendship between his dad, Dwyane Wade, and his fellow basketball icon, LeBron James wo is Bronny's dad. Here's a look through the youngsters' friendship as they keep forging their paths to continue their dads' legacies.
Zaire Wade And Bronny James' Friendship Extends To Them Being Great Teammates
The prospective NBA champions are heavily invested in making a name for themselves in the basketball world, and it is evident in some feats they pulled separately, and as a team. Back in 2019, Zaire Wade and Bronny James made headlines after joining forces at Sierra Canyon high School. The pair began their first high school season with a match broadcast on ESPN.
Dwyane Wade and Gabrielle Union were present during the game, cheering both boys on the sidelines. At the end of the season, Zaire and Bronny led Sierra Canyon's Trailblazers to victory in a 91 to 44 win against Montgomery. The duo combined for 16 points. Zaire began his journey as an NBA prospect during his first year at Mount Carmel High School. He would transfer to two other alma maters before skipping college to play professionally.
Bronny James developed his passion for basketball from a young age as he played for the Miami City Ballers at 10. In middle school, he played for the North Coast Blue Chips and the Old Trail School. Bonny proved his potential through his four-year stint at Sierra Canyon.
Zaire Wade's career profile extends from the NBA G- League to his Basketball Africa League (BAL) stint, while Bronny James plays college football at USC.
| | | | | | |
| --- | --- | --- | --- | --- | --- |
| | Birth Date | Height | High school career | Professional Career | Games Played (Professional career) |
| Zaire Wade | Feb. 4, 2002 | 6ft 3 inches | Mount Carmel High (2016), American Heritage School (2017-2019), Sierra Canyon (2019), Brewster Academy | Salt Lake City Stars (NBA G- League) (2021- 2022), Cape Town Tigers (BAL) (2023) | 16 (according to flashscore in 2023) |
| Bronny James | Oct. 6, 2004 | 6ft 4 inches | Sierra Canyon High (2019- 2023) | USC Trojans 2023 (College basketball) (2023) | – |
Due to their parents' A-list status, Zaire Wade and Bronny James have similar experiences regarding choosing a career path. The pair have a shared love for basketball, and one can deduce that this stemmed from watching their talented fathers, LeBron James and Dwyane Wade attain great success in the NBA. In line with their interest in sports, Zaire and Bronny played junior league and high school basketball. The similarities don't end there.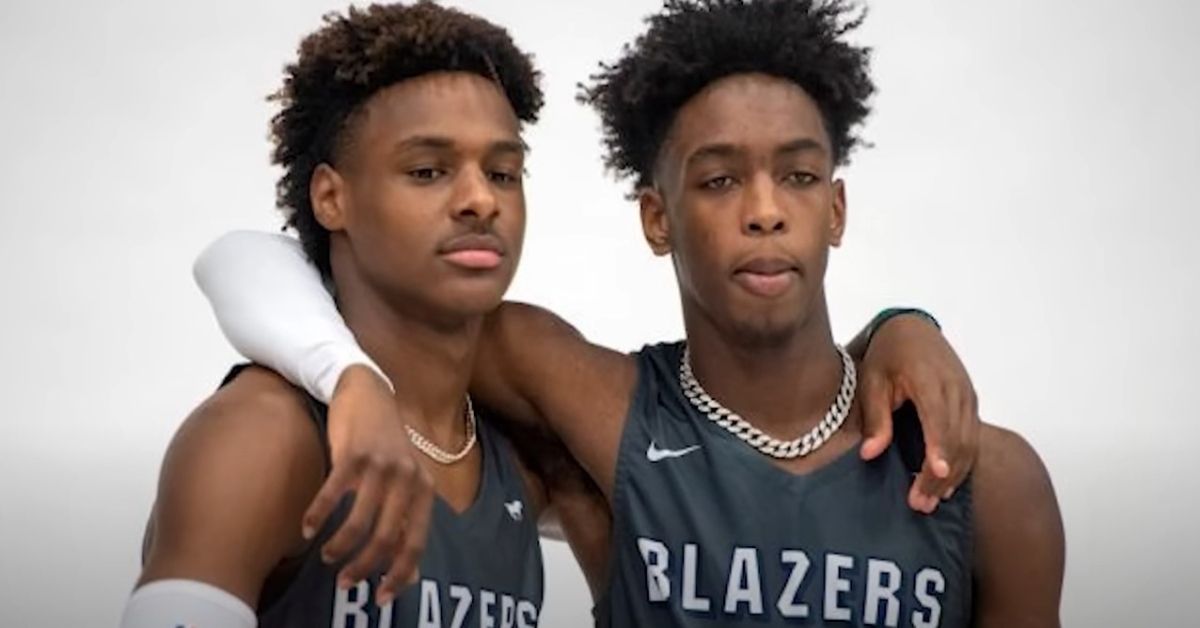 RELATED: Why Fans Are Confused By Bronny James' Relationship Status?
Zaire Wade and Bronny James are both the oldest kids in their families. Zaire is Dwyane Wade's first child with his ex-wife, Siohvaughn Funches, with whom he was married from 2002 to 2010. He and Funches have a second child, Zaya Wade.
Zaire is also brother to little Kaavia James from his dad's marriage to star actress Gabrielle Union. Like Zaire, Bronny has two younger siblings, Zuri and Bryce James, from his parents, Savannah and LeBron James' longstanding union.
Bronny James Showed Support For Zaire Wade Amid His Budding Career Milestones
In a total of 15 games for Sierra Canyon, Bronny James and Zaire Wade proved that they just might be well on their way to becoming a force to reckon with, just like their parents in the days of the Miami Heat. However, this was short-lived. Zaire sustained an injury to his ankle in senior year, leading him to transfer to Brewster Academy, where he hoped for more playing time. The brewing sports star had more inhibitions that led to a series of decisions and transfers.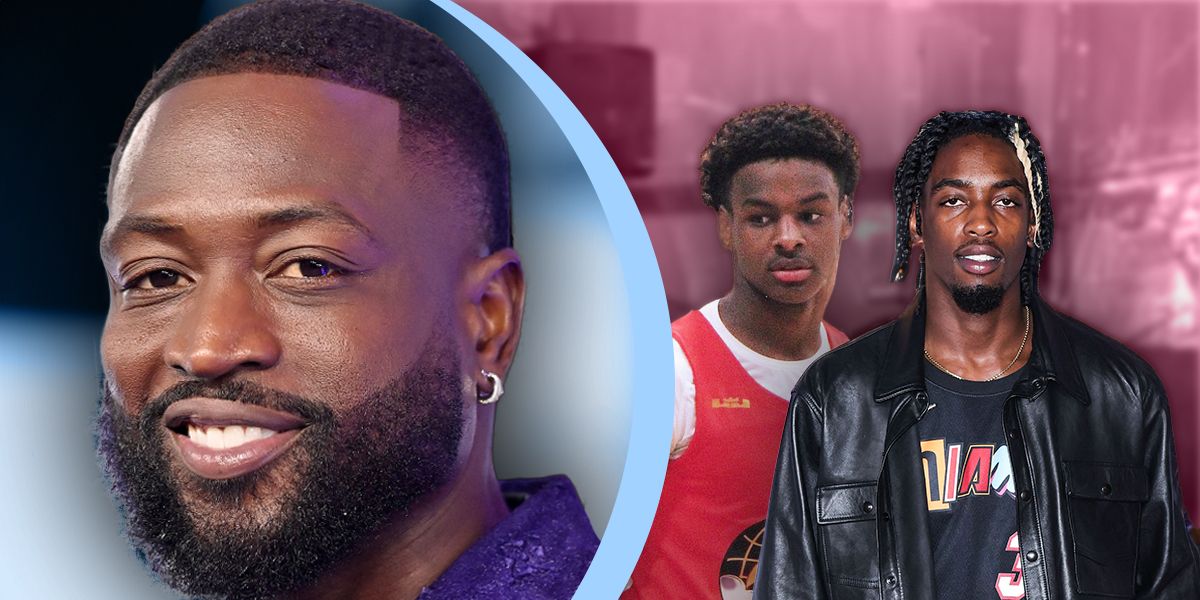 At Brewster, Zaire Wade couldn't do much, and this led him to sign with the Utah JAZZ G-League affiliate in 2021. His dad has an ownership stake in the Utah Jazz. The then-19-year-old was selected as the 10th overall pick in the draft by the Salt Lake City Stars. This was Zaire's move, as opposed to going to college, as the first step in pursuing his professional basketball career. After news of his career move got out, congratulations were in order for the youngster.
Bronny James took to Instagram to congratulate his pal. On his Instagram stories, Bronny reposted a news item from Recruits News which headlined Zaire Wade's move to the Salt Lake City Stars. He heartily captioned the post, "Yeaaaa Z" while tagging Zaire. In the same vein, LeBron James also took out time to congratulate his best friend's son.
RELATED: Did Kareem Abdul-Jabbar And LeBron James' Relationship Ever Recover After Their Feud?
The Los Angeles Lakers star took to his Instagram story sharing a shoutout to Zaire. He wrote: "Proud of you nephew!!! Keep going and F the haters!! They ain't [sh*t] anyway." LeBron James' reference to the "haters" came in the wake of internet trolls who insinuated that Zaire was drafted into the G-league due to his father's influence.
It is safe to say that Bronny James is also similar to his father in this light. The youngster proved that he was not the type to condone internet trolls when he clamped down on romance speculations between him and Zaya Wade.
Do LeBron James And Dwyane Wade Get Along?
Long before Zaire Wade and Bronny James started their friendship, there was the Dwyane Wade-LeBron James friendship and partnership which had them conquering the basketball world as a formidable team. It is safe to say that Zaire and Bronny's friendship is an offshoot of what their fathers built years ago.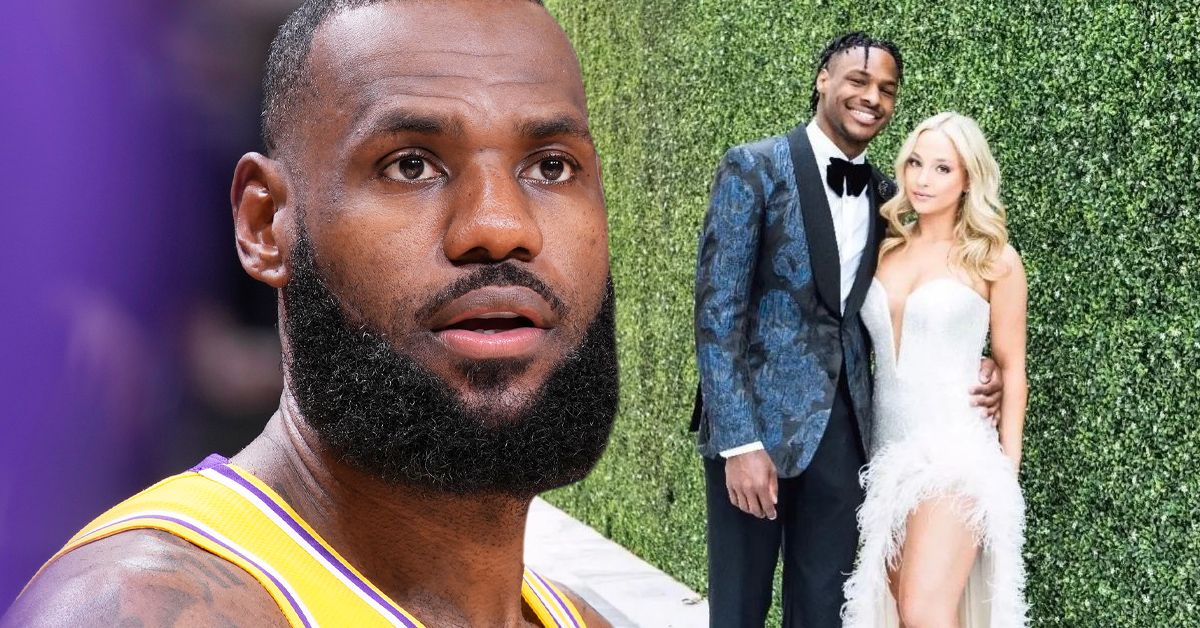 Just like their sons' basketball careers are in tandem, LeBron James and Dwyane Wade's careers pretty much started at the same time. The basketball Mavericks started their careers in 2003 when they were drafted by the NBA. While LeBron was the number one overall pick in the 2003 NBA Draft by the Cleveland Cavaliers, Dwyane came in at number five when he was drafted by the Miami Heat.
Amid LeBron James' brief stint with the Cavaliers, he and Dwyae Wade grew closer and this ultimately led to him joining Heat in 2010. During their Miami Heat stint as teammates, the pair recorded some of the biggest milestones of their careers.
These included two NBA titles, two MVP awards for James, and four NBA finals appearances. Dwyane and James also took some losses together during their first season as teammates. Wade revealed to ESPN in 2017 that those vulnerable moments of experiencing loss helped their relationship grow. He stated:
RELATED: Why Gabrielle Union's Husband, Dwyane Wade, Spoke About Trans Rights
"When we lost in the finals in that first year, to be in those moments and be very vulnerable in those moments and not care that the other person sees you in that space– that helps the relationship grow."
The basketball stars' relationship extended beyond the court, as was seen when Dwyane Wade faced a messy divorce and custody battle with his ex-wife. Wade revealed that having LeBron James as a friend during those trying times was "huge." Zaire Wade and Bronny James are on different paths regarding their similar career goals, but fans might see them play once again as teammates on the bigger basketball platforms some day.