Highlights
Dwayne Johnson received boos from the ComicCon crowd after his comments on the possibility of Black Adam winning in a fight against Superman.
There are doubts about Dwayne Johnson's future as Black Adam due to director James Gunn's vision for the DC universe.
Dwayne Johnson's appearance on The Joe Rogan Experience received mixed reactions from fans, with some criticizing the questions asked and Johnson's safe answers.
He continues to be among the top stars in Hollywood, with several films grossing over $100 million at the box office. Dwayne Johnson continues to add to his massive $800 million net worth, and that likely won't slow down given his many businesses.
In the following, we're going to take a closer look at a particular Dwayne Johnson moment that caused the fans to boo the actor. Johnson hasn't had the best success with DC, and that held true with fans at ComicCon. We're going to take a closer look at the moment, and why fans turned on Dwayne. We'll also reveal why Johnson also faced some backlash for his interview on The Joe Rogan Experience.
RELATED – Charlie Sheen Was Visibly Shaken Up By The Boos He Received During The Opening Night Of His Torpedo Of Truth Tour
Dwayne Johnson getting booed really doesn't sound right, but that was the case in front of the ComicCon crowd. Dwayne himself wasn't anticipating the boos, and had quite the reaction himself. Things take a turn when he's asked if Black Adam could win in a fight against Superman. Johnson stated that it all depends on who is playing Superman. This particular answer didn't sit well with the crowd.
Johnson said, "That's a great question… don't threaten me with a good time, cause I'm going to answer that question. Well, I will say, as you guys know, because we're all in deep with this mythology, and it's been an age-old question of who would win a fight between Black Adam and Superman. Pound for pound, they're pretty close. I guess it probably all depends on who is playing Superman; I'm just going to say that. I'll leave it at that."
Dwayne didn't get the reaction he was hoping for…
RELATED – Dwayne Johnson's Net Worth Is Close To Making Him The First Billionaire Wrestler
A tough moment for DJ who is usually a big fan favorite. However, his involvement in the world of DC hasn't been as positive, with several setbacks.
Dwayne Johnson's Future With Black Adam Remains In Question Following The DC Shakeup
Dwayne Johnson isn't closing the door on Black Adam's future. However, the future isn't looking so promising since James Gunn took over. It looks like Gunn wants to take DC in a different direction, and a new set of fresh stars.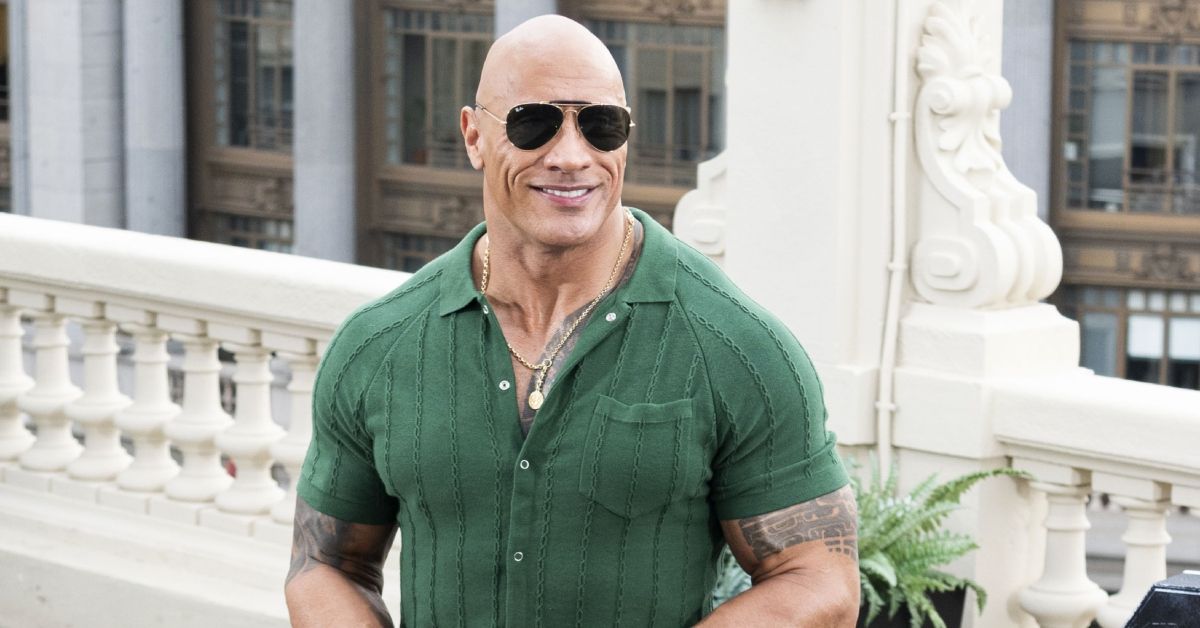 Johnson did comment on Gunn's vision, mentioning that he understands the approach.
"James and I have known each other for years and have always rooted for each other to succeed," Johnson added. "It's no different now, and I will always root for DC (and Marvel) to win and WIN BIG."
Dwayne adds, "You guys know me and I have very thick skin — and you can always count on me to be direct with my words. These decisions made by James and DC leadership represent their vision of DCU through their creative lens. After 15 years of relentless hard work to finally make Black Adam with tremendous gratitude, humility and love. We did great."
RELATED – There Are Major Updates In Dwayne Johnson's $3 Billion Kidnapping Lawsuit, Which Named The Actor And Numerous Others As Defendants
As for the negative reviews surrounding Black Adam, Dwayne Johnson wasn't buying it.
"All that I can do, and all that we could do when we were making Black Adam, was to put our best foot forward and surround ourselves with the best people and deliver the best movie we could," the Jumanji star said, adding, "Our audience score was in the 90s. Critics took a couple shots, but that's just the business of it."
Ultimately, Johnson felt as though the change took place not because of the film's box office numbers, but Gunn's different vision.
"It's almost like when you have a pro football team and your quarterback wins championships and your head coach wins championships and then a new owner comes in and says, 'Not my coach, not my quarterback. I'm going to go with somebody new.'"
It remains to be seen what the future holds for Black Adam but at the moment, there certainly won't be any battle against Superman.
Dwayne Johnson's Recent Interview With Joe Rogan Also Received A Negative Reaction From Select Fans
Dwayne Johnson appearing on The Joe Rogan Experience was a huge moment for fans and something a lot of people thought they'd never see. Fans had a blast with the interview, though surprisingly, some weren't as excited. Over on Joe Rogan's Instagram page, select 'fans' decided to take a shot at Johnson and his appearance on the podcast.
One fan wrote, "Rich people disconnected from the world." Another fan took exception to the questions that were asked by Rogan, "Didn't ask him a single solid question we wanted to hear, not about endorsement of Biden, the pushing of the jabby or the Oprah Hawai money incident. Shame. Expected way more from this episode."
Others felt as though Johnson gave very safe answers throughout the interview. Nonetheless, it was a major win for most fans just seeing The Rock take part in such an interview that last three hours.