Highlights
Heather Rae Young and Christina Hall have had a difficult relationship in the past.
Both women have expressed their commitment to prioritizing the well-being of the children with Tarek El Moussa.
They had a heated argument at a kid's soccer game.
Praised for her real estate know-how and her fun personality on Netflix's Selling Sunset, Heather Rae Young seems like one of the friendliest reality stars. But even though she has been riding a wave of personal and professional success for a while now, her personal life hasn't been 100 percent conflict-free.
After marrying Tarek El Moussa, Heather Rae Young has gotten to know his children, and that has meant interacting with his ex-wife and Flip or Flop co-star Christina Hall. While Christina Hall stays quiet about her marriage to Joshua Hall, her fights with Heather have been well-documented. Here's the truth about how Heather Rae Young and Christina get along now.
What Is Heather Rae Young And Christina Hall's Relationship Like Today?
Heather Rae Young and Christina Hall are both moms who have been incredibly successful in the field of real estate, but they haven't had an easy relationship. While people don't often get along with their partner's ex, there are often reports of conflict between Tarek El Moussa's first and second wives.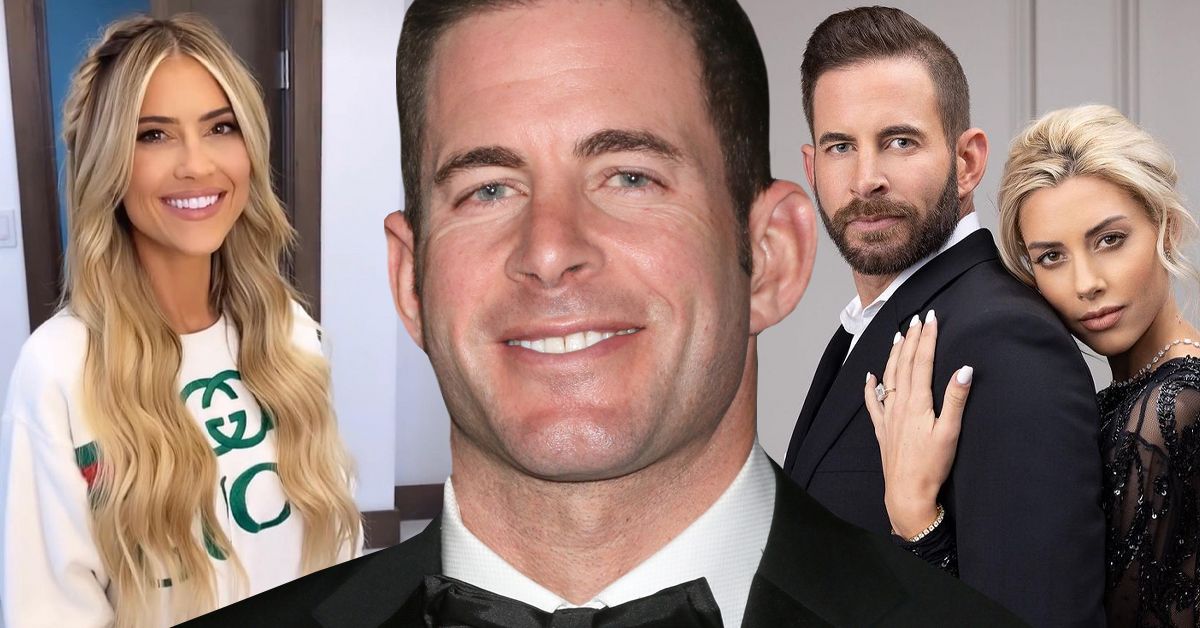 While the stars have fought in the past, they don't seem to have argued recently. It's possible that they have figured out how to get along since they have to be a big part of each other's lives because of Tarek and Christina's children. However, Christina Hall has talked about co-parenting with her two ex-husbands Ant Anstead and El Moussa. From what she has said, it sounds like things can be tricky.
RELATED: Tarek El Moussa's Relationship History Before Marrying Christina Hall And Heather Rae Young Is Downright Dramatic
Christina told Us Weekly, "As long as the kids come first — and they do for all of us — that's all that matters. Even when there's an incident, or someone's upset, if the kids are happy and healthy, the rest is logistics." She also described co-parenting as "difficult."
Facts About Tarek El Moussa and Christina Hall's Relationship (According to People)
2006: their relationship began and they also began living together
2010 and 2014: had their children Taylor and Brayden
December 12th 2016: shared that they were getting divorced
January 22nd 2018: the divorce was official
While Christina didn't mention Heather in that particular interview, Heather has talked about her relationship with Christina. She has been honest about how tough things have been at times. While she has never said anything mean about Christina, it's definitely clear that Christina and Heather have had conflict with one another.
Although of course Heather Rae Young and Tarek El Moussa have always seemed to be deeply in love, entering any new relationship is an adjustment. Adding in kids and an ex-spouse can make things even more complicated, and it sounds like things weren't always smooth between Heather and Tarek's ex-wife.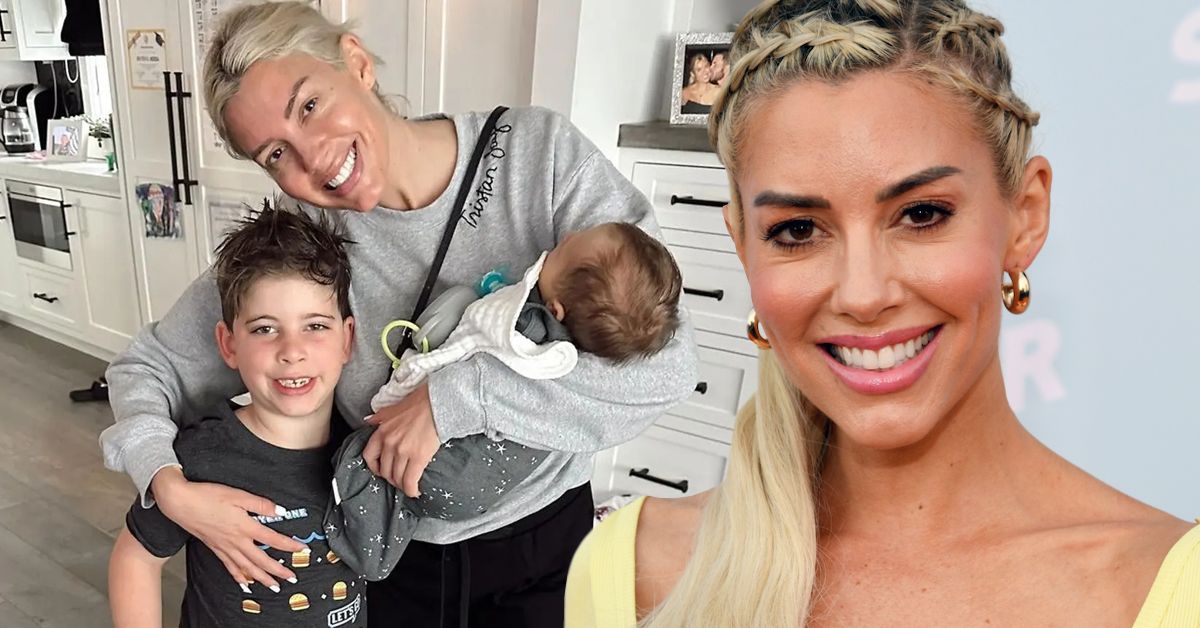 According to Entertainment Weekly, Heather had this to say about her relationship with Christina in 2022:
"It wasn't always perfect. We definitely had some ups and downs, and they had ups and downs, and I think she realized how much I love the kids and they are number one to me over anything. So any drama aside, the kids are the most important thing to all of us."
Heather also mentioned that she spends a lot of time with Tarek and Christina's children because Tarek and Christina have a joint custody arrangement where the kids spend an equal amount of time with each parent. It makes sense that it would take some time for everyone to get used to this.
RELATED: Flip Or Flop's Tarek El Moussa Was Paid The Same Salary As Ex-Wife Christina Hall, So Why Is Her Net Worth So Much Higher?
Christina Hall's Children:
Hudson London Anstead (born 2019, father: Ant Anstead)
Taylor El Moussa (born 2010, father: Tarek El Moussa)
Brayden James El Moussa (born 2015, father: Tarek El Moussa)
Whenever Christina Hall or Heather Rae Young talk about each other, they sound like they're on the same page. They both say that they care about Brayden and Taylor El Moussa and that they're committed to making sure that the children are doing well. Anyone who has had to co-parent can relate to the struggles that they have gone through, but it sounds like they all just want peace.
What Happened Between Heather Rae Young And Christina Hall In The Past?
In May 2022, The Daily Mail reported that Christina Hall and Heather Rae Young fought at Brayden El Moussa's soccer game. It sounds like this was a tough time for Christina and Heather, and when fans read about it, they likely wondered if the two would ever get along.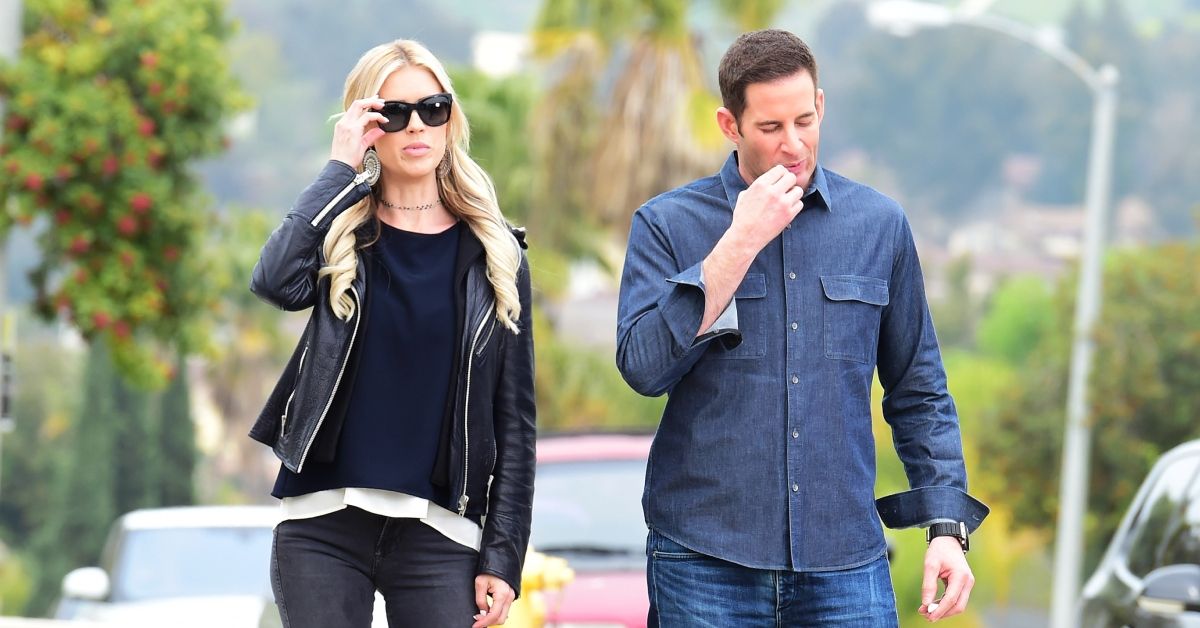 Shortly after that, Brayden ended up in the hospital. Everyone came together and supported him. Christina wrote on Instagram that "team work/co-parenting" is crucial, and her post was really heartwarming.
RELATED: Heather Rae Young's Parenting Has Been Savagely Criticized Countless Times, Here Are The Worst Offenses
Christina said:
"We were all under pressure but when it really matters we were all there for Brayden doing our part. Sometimes a scary situation can be a good wakeup call. In the end, all the other stuff is just 'noise,' what matters is the kids."
It sounds like Heather and Christina were able to put their differences behind them, but they did seem to get into a pretty bad argument at the soccer game. People reportedly saw them yelling at each other. After that, Christina's husband Joshua Hall and Tarek El Moussa reportedly fought as well.
Christina Hall's Three Marriages:
Tarek El Moussa (2009-2018)
Ant Anstead (2018-2021)
Joshua Hall (2022-present)
There are photos from the game of Tarek holding onto Heather's arms and convincing her to walk away so the conflict could end.
After the soccer game fight, a source told E! News that Christina reportedly wasn't happy with the role that Heather has in the family. According to Stylecaster, the source said, "Heather and Christina haven't been getting along lately and there's been overall tension between both couples. Christina feels Heather oversteps her boundaries when she parents her children and Heather doesn't feel like she gets enough respect from Christina…[She] does a lot for the kids."
However, Christina Hall and Heather Rae Young seemed to get over their fight pretty quickly, and they don't appear to have had any major conflict since.