Highlights
The cast of Friends formed a close bond during the show and continued to support each other off-screen even after the sitcom ended.
They appeared in each other's projects, including Lisa Kudrow's Web Therapy and Courteney Cox's Cougar Town.
The Friends cast celebrated milestones together, including birthdays and big relationship moments, and often attended premiere events and award ceremonies to support each other.
The cast of the hit sitcom Friends, which ran from 1994 to 2004, continued to spend time off-screen, even decades after the show ended. From guest-starring on each other's new projects to appearing on social media together, the group of six actors has continued to be there for each other long after the doors to their fictional apartments closed.
During the 2021 reunion, the Friends cast opened up about the close bond they formed, which continued after the sitcom ended. "The best way that I can describe it is after the show was over, at a party or any kind of social gathering, if one of us bumped into each other, that was it. That was the end of the night. You just sat with the person all night long, and that was it," Matthew Perry explained.
The late actor added, "You apologized to the people you were with, but they had to understand you had met somebody special to you, and you were going to talk to that person for the rest of the night. And that's the way it worked."
During the reunion, Lisa Kudrow also admitted that the co-stars, "Stay in touch, maybe not every day. We have such a bond from having done this show and forged this very tight relationship, anytime you text or call someone, they're gonna pick up. They'll be there."
The Friends Cast Appeared In Each Other's Projects After Friends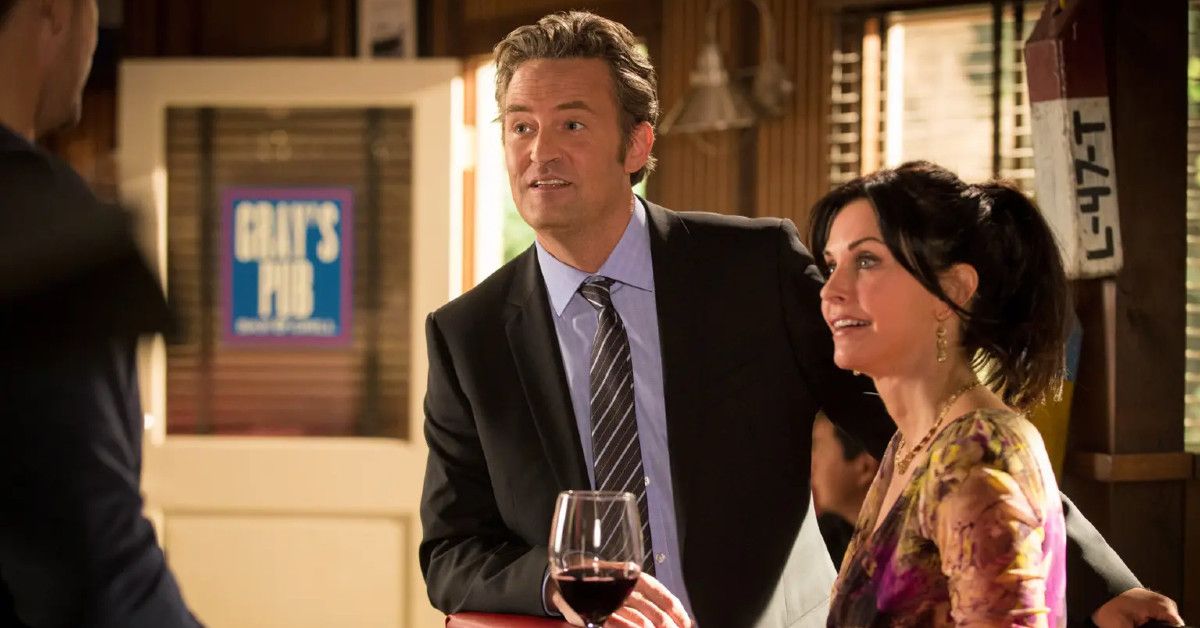 Although they never appeared on-screen again as their Friends characters, they have popped up in each other's projects.
Jennifer Aniston And Courteney Cox Reunited In Cox's FX Drama 'Dirt'
The first on-screen reunion for close real-life friends was when Jennifer Aniston appeared in a 2007 episode of Courteney Cox's FX series, Dirt. Aniston played Tina Harrod, a rival magazine editor of Cox's ruthless tabloid queen, Lucy Spiller.
The Friends Cast Joined Lisa Kudrow Throughout Her Series, 'Web Therapy'
Lisa Kudrow's improvised series Web Therapy started in 2008 before being picked up by Showtime from 2011 to 2015. The show sees her character, Fiona, help people resolve their issues. It has starred a host of famous actors, including her former co-stars.
In one arc, Kudrow's eccentric internet therapist is tasked with helping Newell Miller (played by David Schwimmer), who stalks her after she had an affair with his father. Courteney Cox played Serena Duvall, an internet psychic who lost her powers. Matt LeBlanc also appeared as a gambling addict called Nick Jericho. Matthew Perry starred in back-to-back episodes as Tyler Bishop, a lawyer and pathological liar who is about to be disbarred. Jennifer Aniston was supposed to appear in the show, but it was canceled before she got the chance to star.
Related: Friends Wrote An Entire Episode Based On A Real Experience That Took Place With The Cast Backstage
David Schwimmer And Matt LeBlanc Were Still Connected With 'Joey'
David Schwimmer actually directed two episodes of Friends spinoff Joey, starring Matt LeBlanc. Schwimmer served as the director on Joey for season 1, episode 5 (2004) and season 1, episode 13 (2005).
Courteney Cox And Matthew Perry Reunited On Perry's NBC Sitcom 'Go On'
Courteney Cox joined her former on-screen husband Matthew Perry in Go On, where she played a woman who is set up to date Perry's character Ryan.
Lisa Kudrow, Jennifer Aniston, And Matthew Perry Each Guest-Starred In Courteney Cox's 'Cougar Town'
Lisa Kudrow, Matthew Perry, and Jennifer Aniston all appeared in Cougar Town for an episode each, alongside Courteney Cox. Kudrow appears in season one, episode 11 as a mean dermatologist. Aniston joined Cox in season 2, episode 1 as Cox's character's therapist. Producer Bill Lawrence described Jennifer Aniston's Cougar Town character as a "kind of a get-too-involved-in-her-life-type of therapist. Those guys are so close in real life they kind of do that for each other anyway." And Perry guest-stars in season 5, episode 2 as Sam, a man Courteney Cox's Jules goes on a date with after a car accident.
The Friends Cast Celebrate Milestones Together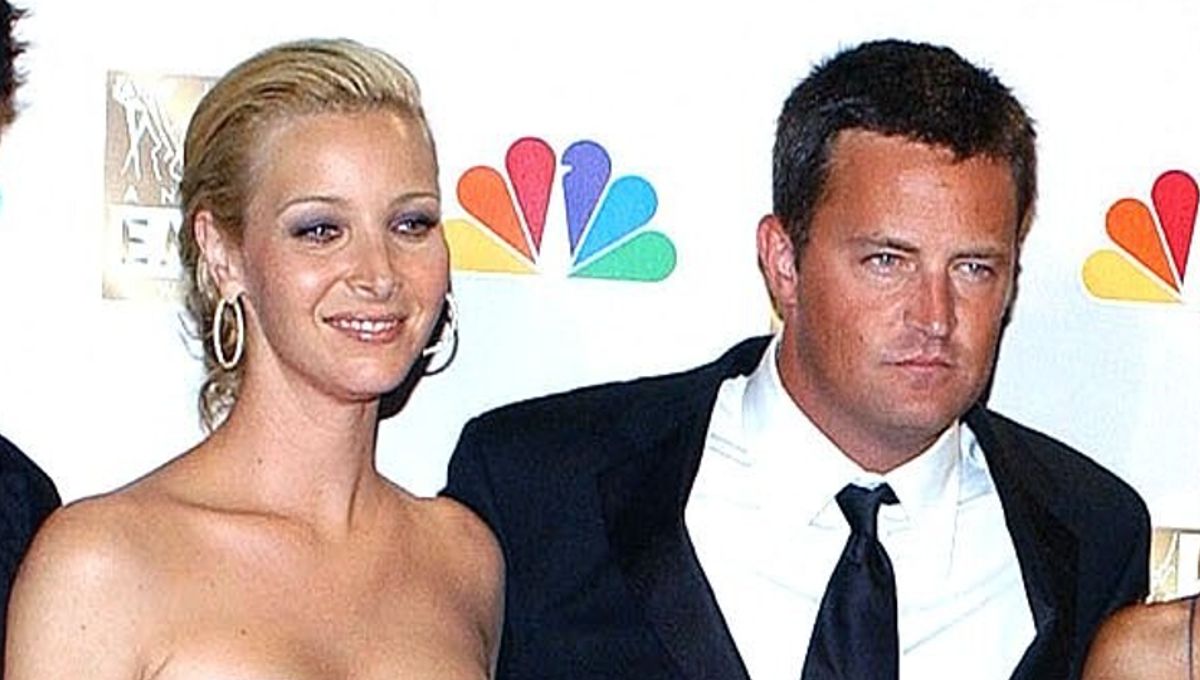 When it comes to birthdays and celebrations, the Friends co-stars are never far away from each other.
Courteney Cox, Jennifer Aniston And Lisa Kudrow Celebrate Birthdays Together
"How lucky am I to celebrate my birthday with these two??? I love you girls. So much," Courteney Cox captioned a selfie of herself with Lisa Kudrow and Jennifer Aniston, which was taken on Cox's 55th birthday.
Both Aniston and Cox shared a series of images with Kudrow over the years to celebrate Kudrow's 60th birthday. "She's been my friend and my family for nearly 30 incredible years. I cherish you… I love you, my sweet Floosh," Aniston captioned her post.
Jennifer Aniston And Courteney Cox Were Together For Big Relationship Moments
In 2014, Courteney Cox revealed that her partner, Johnny McDaid, proposed to her during a dinner hosted by Jennifer Aniston. Courteney Cox was Jennifer Aniston's real-life maid of honor at her wedding to Justin Theroux in 2015.
Related: Did Matt LeBlanc Ever Feud With David Schwimmer And Matthew Perry During Their Time On Friends?
Aniston's ex-husband Justin Theroux shared a group selfie from the actress's annual Friendsgiving dinner, with Cox in attendance along with a host of other guests. Cox, Kudrow and Aniston frequently spend Thanksgiving and Fourth of July together.
The Friends Cast Gets Together To Celebrate Premiere Events And Award Ceremonies
In 2014, Courteney Cox joined Lisa Kudrow at a premiere event for season two of her HBO series The Comeback. In 2016, Matt LeBlanc caught up with Matthew Perry backstage of his play The End Of Longing, which marked his playwriting debut. In December 2018, Cox supported Jennifer Aniston at the premiere for her Netflix movie Dumplin'.
Matthew Perry, Courteney Cox, and Lisa Kudrow teamed up to present Jennifer Aniston with the Artists Inspiration Award during the SAG-AFTRA Foundation's 4th annual Patron of the Artists Awards in 2019.
The Cast Of Friends Support Each Other During Hard Times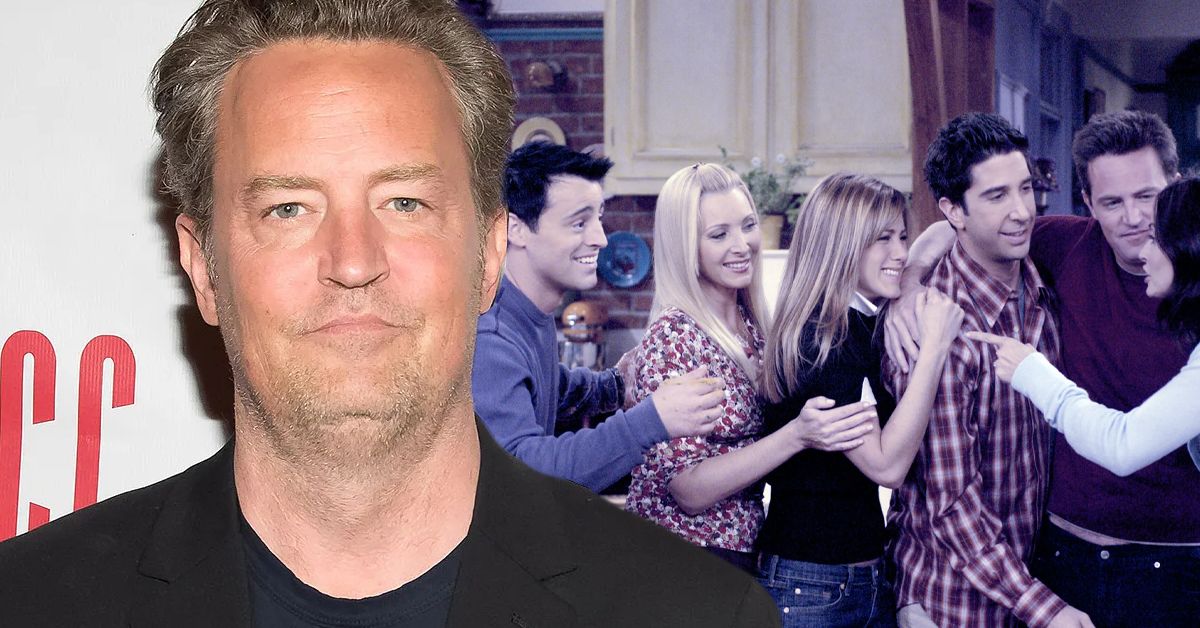 The Friends co-stars are also there to support each other during the more difficult moments.
Courteney Cox Had Jennifer Aniston's Back During Brad Pitt Drama
Courteney Cox was there to pick up the pieces when Jennifer Aniston's marriage to Brad Pitt ended in 2005. When Pitt and Jolie divorced, Cox asked the press not to speak to Aniston about it. "I feel like we're exacerbating it by even talking about it," Cox told Entertainment Tonight with a fed-up expression. "It's not about her"
Cox and Aniston appear to have a special bond, which has only become stronger through the hard times. "We've known each other nearly 15 years now, we grew up together emotionally. I lost my father, Jen got divorced, and I had a baby. We've been through huge life changes together. I can be myself around her."
Related: The One Friends Guest Star That Had Praise For Lisa Kudrow, But Was Terrified Of Working With Matt LeBlanc
Matthew Perry Appreciated His Friends Co-Stars Support Long After The Show Ended
In a 2022 interview, Matthew Perry praised his co-stars for being supportive and understanding on set. "They were patient, it's like penguins."
"In nature, when one is sick or very injured, the other penguins surround it and prop it up and walk around until that penguin can walk on its own. And that's kind of what the cast did for me."
In an interview with Diane Sawyer, Matthew Perry praised Jennifer Aniston for being there for him throughout his struggles with addiction. "She was the one that reached out the most. You know, I'm really grateful to her for that."
The Friends Cast Reacts To Matthew Perry's Tragic Death
After being real-life friends since the sitcom aired in 1994, Courteney Cox, David Schwimmer, Jennifer Aniston, Matthew Perrry, Matt LeBlanc and Lisa Kudrow all remained very close and supportive of each other's personal life and careers. Following the shocking death of Matthew Perry, it is understandable the cast request their privacy in grieving the loss of their friend.
The Friends cast released a joint statement responding to Matthew Perry's death to People magazine on October 30, 2023, two days after Perry's passing, where they expressed, "We are all so utterly devastated by the loss of Matthew. We were more than just cast mates. We are a family. There is so much to say, but right now we're going to take a moment to grieve and process this unfathomable loss. In time we will say more, as and when we are able. For now, our thoughts and our love are with Matty's family, his friends, and everyone who loved him around the world."