Highlights
Kim Kardashian is allegedly considering pulling Bianca Censori aside to warn her about Kanye West's controlling behavior.
Kim is spooked by Censori's fashion choices and wants to advise her on staying true to herself and her own ideas.
However, a source close to Kim clarifies that she doesn't feel obligated to warn Censori.
Fans were in awe when Kanye West and Yeezy architect Bianca Censori tied the knot in secret back in December 2022, but it wouldn't be the last time the couple would find themselves dodging unflattering tabloid headlines.
Amid reports that their NSFW escapade in Italy had triggered a police investigation for public indecency, rumors started swirling that the two had developed an extremely unhealthy dynamic, with West allegedly controlling Censori with a laundry list of strict demands. But could the twosome's alleged fraught dynamic have provoked an intervention from Kim Kardashian?
Did Kim Kardashian Try To Warn Bianca Censori About Kanye West?
Amid the alleged chaos in Bianca Censori and Kanye West's relationship, Closer published a report suggesting that Kim Kardashian was considering pulling Censori aside for some candid advice. Per the outlet, the Keeping Up with the Kardashians alum was starting to draw parallels between West's relationship with Censori and her own.
"Kim is watching the situation with Kanye and Bianca open-mouthed and she can't believe how reminiscent it is of how Kanye was with her," an alleged insider shared with the outlet.
"She says she can see Bianca being [molded] into Kanye's ideal of the perfect woman. She thinks it's worrying that Kanye did not learn his lesson and that he feels it's OK to treat people like this."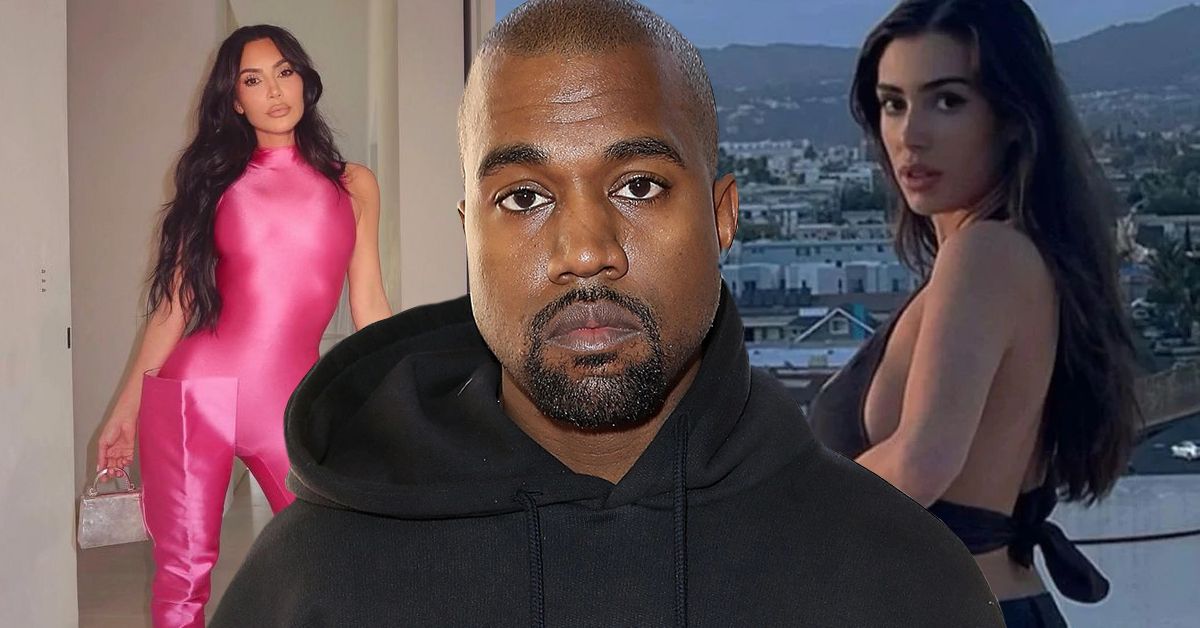 Per the alleged insider, the SKIMS founder was particularly concerned about Censori's outrageous fashion choices.
"Kim looks at Bianca and it spooks her as it's precisely what happened to her. Kanye is extremely passionate about fashion, but it can become an obsession, with the X-rated outfits and the OTT looks becoming really tough to deal with. Kim has told friends that she feels as if she wants to take Bianca aside and advise her on how to keep true to herself and her own ideas for her self-image."
RELATED: Was Kim Kardashian Secretly Jealous Of Bianca Censori Before She Married Kanye West?
The alleged source went on to suggest that Kardashian wasn't content just watching from the sidelines, and felt a responsibility to warn Censori about West's less stellar attributes.
"In Kim's opinion, all the fame or exposure in the world isn't worth being someone else's puppet. She feels she owes it to Bianca to try to open her eyes and talk sense into her before it's too late."
Kanye West Is Rumored To Be Controlling His Wife Bianca Censori With Strict Demands
Kim Kardashian and Kanye West might have called it quits on their six-year marriage, but fans are no less fascinated with their love lives. Of particular interest is West's relationship with Yeezy architect Bianca Censori, which has been taking a rather concerning turn in recent months.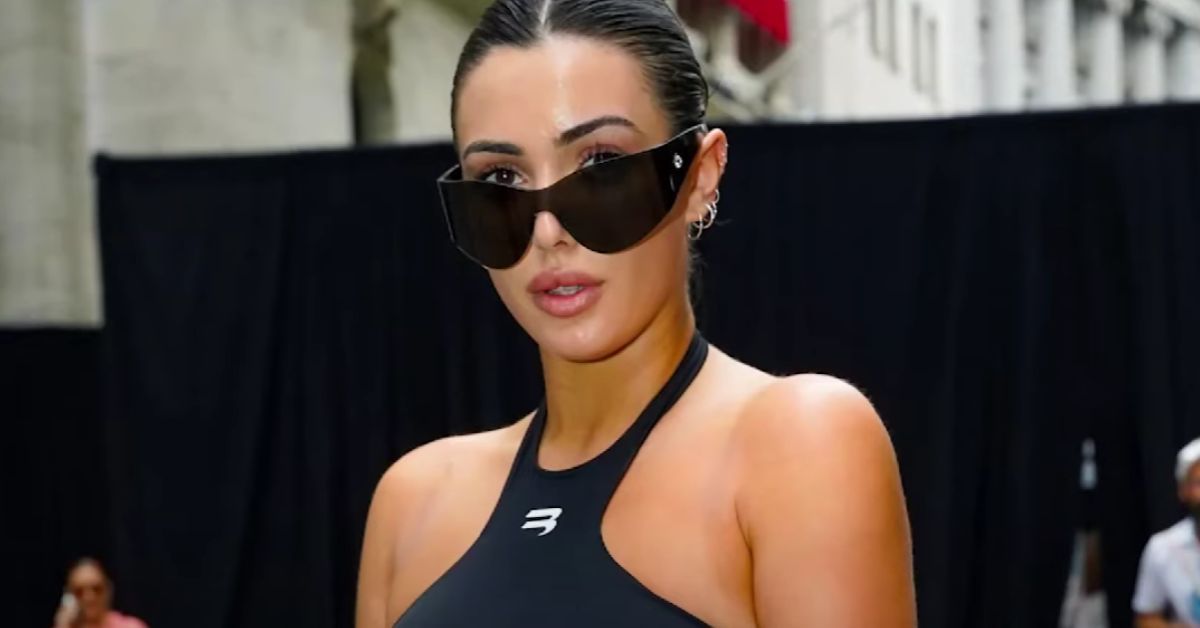 Speaking to DailyMail in September, a source close to the Yeezy architect alleged that West was attempting to transform Censori into a radicalized version of Kim Kardashian.
"Kanye is trying to make Bianca into a radicalized version of Kim — almost like Kim 2.0. The difference is that when Kim was with Kanye, he was respected in the fashion world. He has since lost this respect."
Insiders also claim that the Yeezy architect has been manipulating his new wife with a set of extremely stringent rules. The 28-year-old Australian native allegedly has "no mind of her own anymore" and "obeys" whatever the controversial rapper demands of her.
"Kanye has a set of rules for Bianca, which includes never speak and wear what he wants her to wear. She is also required to eat certain food items and to work out even though Kanye doesn't work out."
RELATED: Does North West Still See Her Controversial Dad Kanye West After His Divorce From Kim Kardashian?
The situation has reportedly turned so dire that Censori's friends are concerned for her well-being.
"Bianca's friends are becoming concerned because their friendship with her hasn't been the same in quite some time," yet another insider revealed to US Weekly.
"Bianca has always been a strong, independent woman who has her own voice, but they haven't seen that lately because they don't speak or see each other as often as they had before she started seeing Kanye."
Has Kim Kardashian Ever Reached Out To Bianca Censori?
While neither Censori nor West has commented on the ongoing rumors, it's not the first time West has been accused of being controlling. Julia Fox, who briefly dated West post his divorce from Kardashian, made some eerily similar claims in her memoir, asserting that the controversial rapper had tried to "weaponize" their relationship against his ex-wife.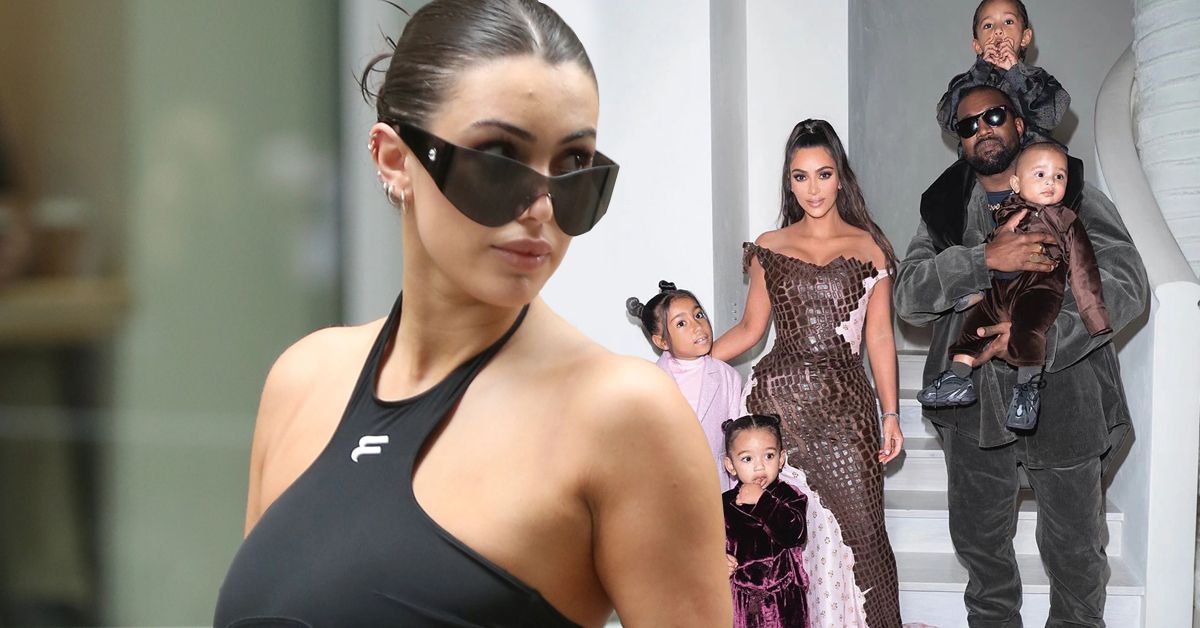 However, it appears that Kardashian is not nearly as determined to intervene as alleged by the Closer source. Speaking to Page Six, a source close to the SKIMS founder made it crystal clear that the mom of two did not feel any obligation whatsoever to warn Censori about West's alleged controlling tendencies.
"[Kim] absolutely does not want to talk to [Censori]. Kim is actually a firm believer in letting people be on their own journey and figure out life. She would never call someone and warn them."
The source went on to assert that Kardashian had promptly moved on from her relationship with West, and wished only the best for him and his new wife.
"Kim has very much moved on. Kim only wishes Kanye and Bianca the best."
RELATED: Kanye West Was Speechless When Jay Leno Asked What His Late Mom Would've Said About His Taylor Swift Feud
However, a sit-down between Kardashian and Censori doesn't appear to be too far off. According to the Sun, The Kardashians star has been itching for a face-to-face with Censori to hash out her role as a stepmom to the four kids she shares with Kanye West.
"She's sent a message through her team to Kanye's team, basically saying congratulations, and given that it looks like Bianca may soon becoming a stepmom to the kids, she would like to have a sit down to get to know her in a private meeting," an alleged insider explained to the outlet.
"She already has started to vet her, which is standard for anyone that comes into contact with her children and will have access to them."