Highlights
Christina Applegate faced a devastating diagnosis of Multiple Sclerosis while filming Dead to Me.
In 2008, Applegate secretly battled breast cancer and the BRCA gene while working on Samantha Who?
Unlike her previous illness, Applegate chose to be open about her Multiple Sclerosis diagnosis.
Christina Applegate was dealt a devastating blow in 2021 when she was diagnosed with Multiple Sclerosis smack in the middle of filming the third and final season of Netflix's Emmy-nominated black comedy-drama, Dead to Me, where she wasn't just killing it on screen but also calling the shots as an executive producer.
The curveball diagnosis almost immediately threw Applegate's life into chaos, forcing her to lead an extremely private, somewhat isolated life. However, Multiple Sclerosis isn't the only harrowing health battle Applegate has fought.
Back in 2008, while at the helm of yet another TV show, Applegate found herself grappling with yet another life-threatening illness. Here's why the Dead to Me star opted to keep this particular diagnosis a secret.
Christina Applegate Secretly Dealt With Another Life Threatening Illness Before Multiple Sclerosis
Christina Applegate, renowned for portraying a host of memorable TV characters, including Kelly Bundy in the long-running Fox sitcom, Married… With Children, has been grappling with tremendous life changes since 2021. At just 51, Applegate has not only had to press pause on her career but also face down a host of debilitating neurological symptoms, all thanks to Multiple Sclerosis.
But this isn't the first time Applegate has found herself duking it out with a life-threatening illness. Back in 2008, while at the helm of the ABC sitcom, Samantha Who?, Applegate was hit with yet another grim diagnosis.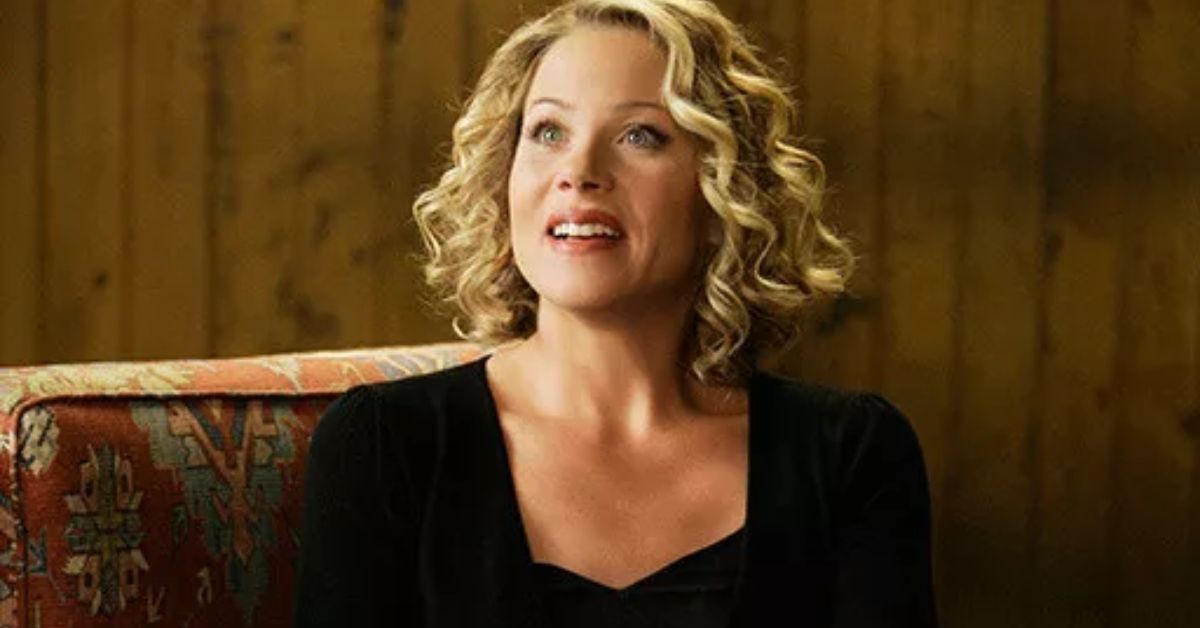 During her September 2008 appearance on The Oprah Winfrey Show, Applegate delved into the harrowing details of her diagnosis, revealing that she'd not only been diagnosed with breast cancer, but also tested positive for the BRCA gene; also known as the 'breast cancer gene.'
With the likelihood of recurrence extremely high, the Dead to Me star was forced to make some drastic choices to safeguard her health.
"Radiation was something temporary, and it wasn't addressing the issue of this coming back or the chance of it coming back in my left breast. I sort of had to kind of weigh all my options at that point."
In the wake of the diagnosis, Applegate found herself going under the knife for a double mastectomy in addition to a lumpectomy and six weeks of radiation.
"It came on really fast. It was one of those things that I woke up and it felt so right," she told Oprah of her decision to get a double mastectomy.
"It just seemed like, 'I don't want to have to deal with this again. I don't want to keep putting that stuff in my body. I just want to be done with this.' & I was just going to let them go."
RELATED: Christina Applegate's MS Has Forced The Star To Stop Acting, Here's What She's Doing Instead
Unsurprisingly, the harrowing ordeal left Applegate with some deep physical and emotional scars. "It doesn't feel the same, and it's hard to carry your purse," she shared with Oprah. "I cry at least once a day about it because it's hard to overlook it when you're standing there in the mirror. When you look down, it's the first thing you see."
Why Christina Applegate Kept Her Breast Cancer Diagnosis A Secret
Despite her obvious struggles, Applegate decided to play it close to the chest with her diagnosis, going "through five weeks of work without telling anyone that this was going on with [her] life."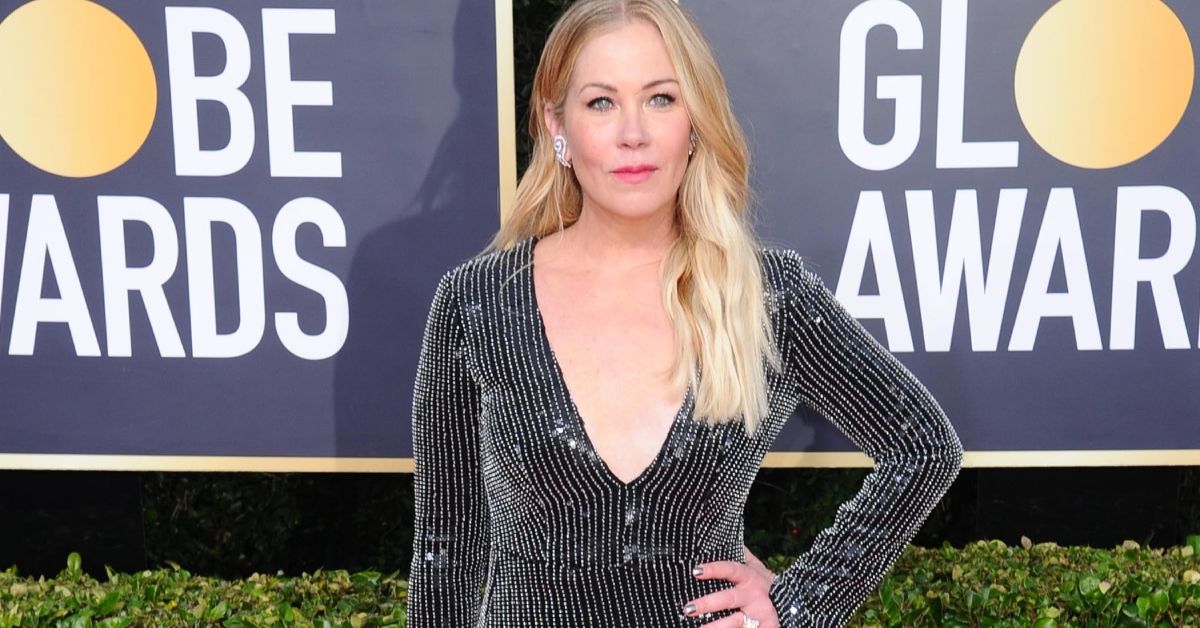 Determined to keep the gritty details of her diagnosis private, Applegate didn't even take a break to recover from her surgeries, jumping right back into work just two weeks after her breast reconstruction.
"I didn't speak up for my boundaries back then," she told Vanity Fair in the wake of her Multiple Sclerosis diagnosis. "I should have asked for some more time after one of my surgeries. I went back to work two weeks after my reconstruction. And that was really difficult for me to do."RELATED: How Christina Applegate Really Felt About Working With The Cast Of Friends
As for why she chose to keep her illness under wraps, Applegate disclosed to Vanity Fair,
"The people that I was working for—not the showrunners, mind you, the people at the network—were not very sympathetic or empathetic human beings, to be honest with you. And I didn't feel like I could have that voice to be like, 'You know what, it's only been two weeks, and I'm in a lot of pain and maybe we should just let me have a second."
Why Christina Applegate Decided Not To Keep Her Multiple Sclerosis Diagnosis A Secret
As fate would have it, Christina Applegate received yet another life-threatening diagnosis smack in the middle of filming yet another popular TV show. But this time, the Married… With Children star couldn't bear to suffer in silence. Speaking to Variety in 2022, Applegate revealed that she let everyone in on the chaos as soon as she got diagnosed.
"I got diagnosed while we were working, and I had to call everybody and be like, 'I have multiple sclerosis, guys. Like, what the f**k!' And then it was about kind of learning — all of us learning — what I was going to be capable of doing."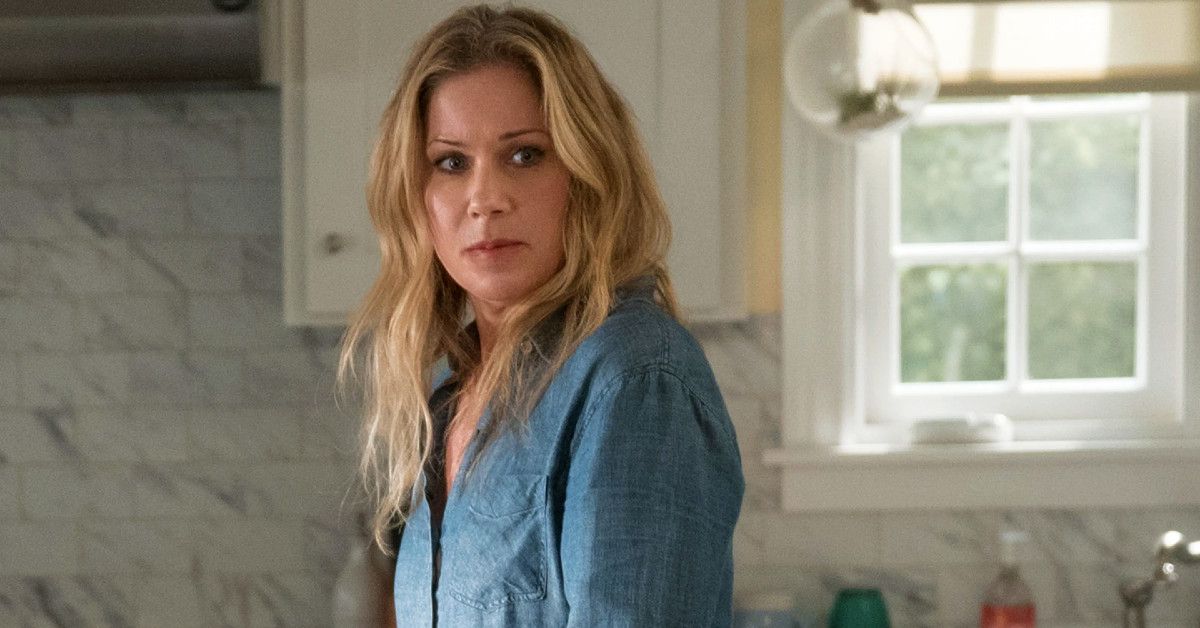 Thankfully, Netflix higher-ups proved a lot more accommodating, doing everything possible to lessen the Married…. With Children star's strains during filming.
"They were so loving: If I called them in the morning, and was like, "Guys, I can't get down the stairs," they were like, "OK! We won't do today. We'll do other stuff." Netflix even let us take a break for a couple of months so that I could mourn, and find treatment. "
RELATED: Why Starring On Married With Children Made Christina Applegate A 'Jerk'
The now 51-year-old would share her reasons for not keeping her illness under wraps in her 2023 interview with Vanity Fair.
"I have friends who are actresses who have MS and they've said, 'I wish someone had told me back at the beginning to say, 'I need this. I need these boundaries.' One of my friends has had it for 20 years. She's an actress, and she hid it for 10 years and then pushed through and suffered because of it. She was like, 'You need to tell them [what you need] now that you've let it out of the bag.' My girlfriend that I'm talking about is Jamie-Lynn Sigler."