Highlights
Chris Brown's appearance on "The Suite Life of Zack and Cody" is significant due to its music and TV pop culture crossover on Disney.
The episode, titled "Doin' Time in Suite 2330," was pulled from the Disney franchise.
Despite not being available on Disney+, the episode can still be viewed on other platforms.
Music superstar Chris Brown's appearance in The Suite Life Of Zack And Cody holds some level of significance by the virtue of its music and TV pop culture crossover on Disney. Without a doubt, the fact that the episode had more than one celebrity cameo remains notable, but it bears more peculiar details. For one, it is one of the only two episodes in the series with a number in its title.
Another reason is because it is also one of the only two episodes that were pulled from the Disney franchise. Chris Brown starred in the episode titled, "Doin' Time In Suite 2330", which was like any typical celebrity cameo in The Suite Life of Zack And Cody. However, the episode lost its repeat value after the music star's personal woes subjected it to cancel culture in the public eye.
Chris Brown's Episode On The Suite Life Of Zack And Cody Was Taken Down After His Assault Case
In August 2008, episode 20 of The Suite Life of Zack And Cody season 3 premiered on Disney, presenting Chris Brown starring as himself. The Undecided crooner joined Zack and Cody, played by twin brothers Dylan and Cole Sprouse in their comical world at the upscale Tipton hotel where they lived with their mom, Carey Martin, an in-house singer. Carey was played by actress, Kim Rhodes, whose acting career gained prominence on the show.
The plot plays out with Zack and Cody getting grounded after ruining a wedding. This turns into a stumbling block for London Tipton's web show, Yay Me, because the twin brothers are the producers. London inadvertently taps Maddie to be her new producer. When Maddie (Ashley Tisdale) comes on board, she convinces Chris Brown, who is a guest at the hotel, to appear on the internet show. Unbeknownst to her and London, Cody sneaks out to invite the Cheetah Girls to the show. This inadvertently leads to a tussle among the invited stars, and London settles it with a dance off.
RELATED: Will Dylan And Cole Sprouse Ever Be Open To A Possible 'Te Suite Life Of Zack & Cody' Reboot?
"Doin Time in Suite 2330" aired as the third to the last episode of season 3, which was the final season of The Suite Life Of Zack And Cody. The Chris Brown episode aired a few times on Disney Channel before disappearing. Although there was never a formal announcement that the episode was axed, Seventeen magazine reported that Episode 20 of Season 3 was taken down one year after it premiered.
This was amid Brown's assault scandal against his former girlfriend and fellow pop star Rihanna in 2009. It became more convincing that Disney no longer aired the episode when it did not appear on the streaming channel Disney+.
In May 2009, Chris Brown made news headlines after he was charged with assault and felony after a brutal altercation between him and Rihanna. The fight reportedly ensued after the Umbrella singer discovered text messages from another woman on his phone. The issue escalated into a physical fight that left the Grammy-winning vocalist with visible injuries.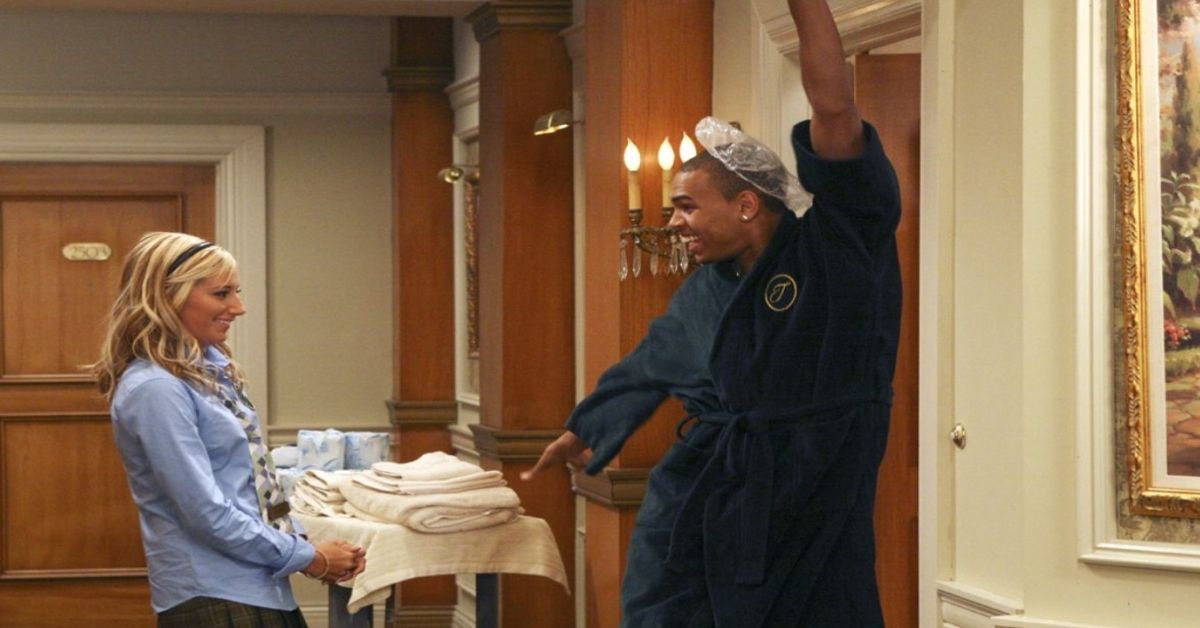 Ultimately, Chris Brown pleaded guilty to a felony on June 22, 2009, and accepted a plea deal of community service. However, years after the scandal, Brown's incident with Rihannna remains fresh in fans' minds, leading him to get canceled and criticized on several occasions.
The Suite Life Of Zack And Cody Episode With Chris Brown Is Available Elsewhere
While there are indicators that episode 20 of The Suite Life Of Zack And Cody season 3 is not available on Disney + and other streaming platforms, fans of the tween and teen-focused sitcom can still view it. Chris Brown's episode can still be obtained on Google Play, Amazon, and DVD as a part of The Suite Life Of Zack And Cody Vol 7. episode set. Fans can also watch snippets on YouTube in a single search with the right keywords.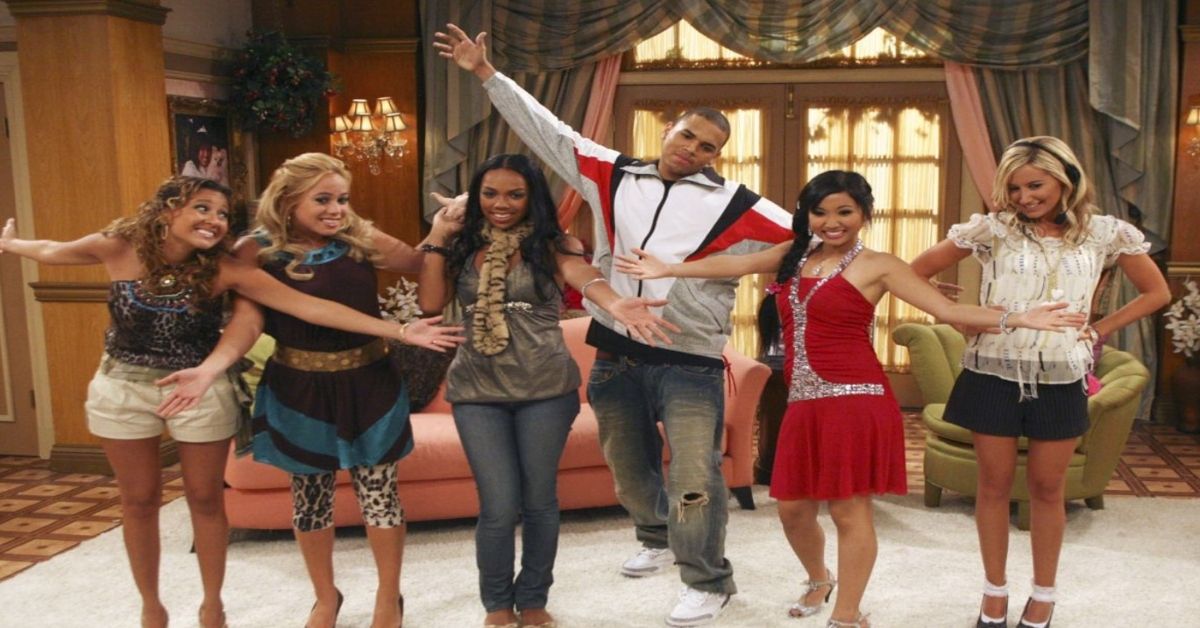 Chris Brown guest-starred in scores of films and TV projects before The Suite Life Of Zack And Cody, and after the show, he had more appearances. The Loyal singer's acting debut was in 2007's Stomp The Yard where he played Duron, a young dance contender. He went on to star in This Christmas in the same year as Michael "Baby" White.
RELATED: An Uncomfortable Rumor About Chris Brown's Early Career Emerged After His Assault On Rihanna
Chris Brown's other acting roles and cameos can be gleaned from films and TV projects, including:
The O.C. (2007)
Think Like A Man (2012)
Tosh. O (2011)
Battle Of The Year (2013)
She Ball (2020)
Black-ish (2017)
A House Divided (2022)
Chris Brown's Episode On Suite Life Of Zack And Cody Is Not The First To Be Axed
The Suite Life of Zack And Cody ran for three seasons that consisted of 87 episodes, before The Suite Life On Deck spin-off. However, the showrunners took off two episodes due to controversies. Long before Chris Brown's episode was removed from the show, the producers had second thoughts on episode 18 in season 1. The installation, titled "Smart and Smarterer," presented Zack pulling a stunt from his bag of tricks.
While Zack keeps getting bad grades in school as opposed to his smart brother, his displeased mom threatens him with a session in summer school. In a bid to avoid punishment, the youngster devices a way to improve his grades without studying so much. The idea comes when Bob, a dyslexic kid, joins his and Cody's class. Due to Bob's condition, he is awarded extra time during tests, and Zack feels this is the ideal plan, and he goes through with it.
RELATED: Where Is 'Suite Life Of Zack And Cody' Star, Adrian R'Mante Today, and How Much Is He Worth?
Zack pretends to be dyslexic, leading his mom, Carey and his class teacher, Mr Forgess to be lenient. While everybody believes him, Cody refuses to be deceived, and he warns everyone that Zack is pretending. Eventually, Mr Forgess and Carey discover the truth. Zack is forced to do all the extra work in summer school as his class teacher tells him he is brilliant but lazy.
While the episode was a mixture of morals and humor, the showrunners had mixed feelings about it. In an interview with Seventeen, actor Adrian R'Mante, who played Esteban Julio Ricardo Montoya de la Posa Ramirez, revealed that the audience almost never got to see the "Smart and Smarterer' episode. He shared, "They felt it made fun of kids with dyslexia, and it honestly only aired maybe twice…." R'Mante added for good measure, that it never aired again on Disney Channel.