Highlights
Caitlyn Jenner revealed that she no longer keeps in contact with her ex-wife Kris Jenner. The pair have moved on since their divorce.
Caitlyn Jenner has a closer relationship with some of her kids than others. She is closer to her children from her second marriage and maintains contact with them.
Caitlyn acknowledges that it's sad not to talk to Kris Jenner, but they have both moved on and respect each other's boundaries. They haven't been confrontational despite their lack of communication.
Caitlyn Jenner recently revealed the state of her relationship with her ex-wife, Kris Jenner, and step-children. The pair were married for over two decades and have two children, Kendall and Kylie Jenner. They raised Kris' kids from her previous marriage to the late Robert Kardashian. This ultimately led to the creation of the reality TV series Keeping Up With The Kardashians.
After their divorce, fans speculated about the new dynamics of the pair's relationship. With grown kids and Caitlyn's huge announcement of her transition, fans were eager to know how the family would move on. The former Olympian has been making news with her appearances on various TV shows and interviews. Eager to discuss her new life, Caitlyn disclosed that she lost contact with Kris and some of her children.
RELATED: Why Caitlyn Jenner Doesn't Seem To Spend Any Time With Her Kids
Caitlyn Jenner Doesn't Speak To Ex-Wife Kris Anymore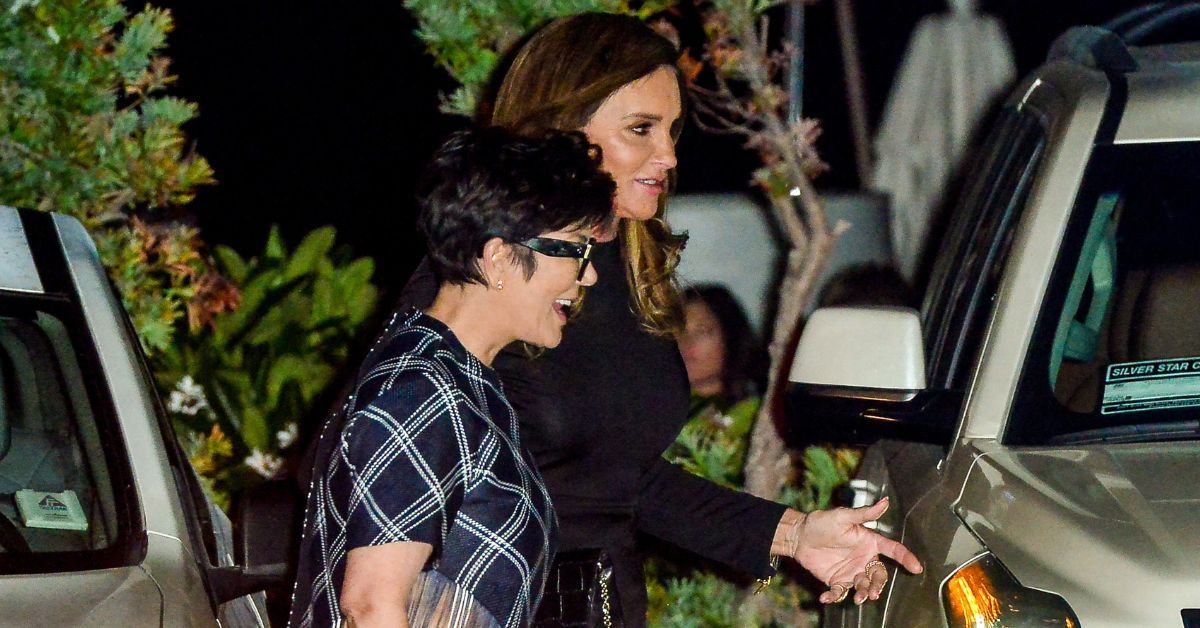 The former decathlete has been appearing in interviews to promote her newest series, House of Kardashian, which is expected to reveal juicy family secrets. While talking to Holly Willoughby and Josie Gibson on the talk show This Morning, Caitlyn Jenner disclosed she no longer keeps in contact with Kris Jenner. When did the pair cut ties?
Almost a decade after their divorce, it's evident that both Kris and Caitlyn have been moving on. Kris mentioned that she was deeply hurt by Caitlyn's sudden announcement about her transition. Kris Jenner still struggles with Caitlyn's transition. She spoke about Bruce and said she deeply missed him as if the Bruce she knew was already dead.
Kris said it would take 'a minute' to mourn her relationship with Bruce Jenner. She added it was sad to end her marriage in such a manner. She couldn't believe the drastic changes that Bruce had made during their marriage, especially in the last few years leading to their separation.
Years after their divorce, Kris avoids Caitlyn and isn't reactionary to any statements said by Caitlyn. The former athlete confirmed the inevitable: the pair no longer communicate.
RELATED: Fans Think Kris Jenner Misses Caitlyn Jenner After This Emotional Reveal
Jenner Says She Is Closer With Some Of Her Kids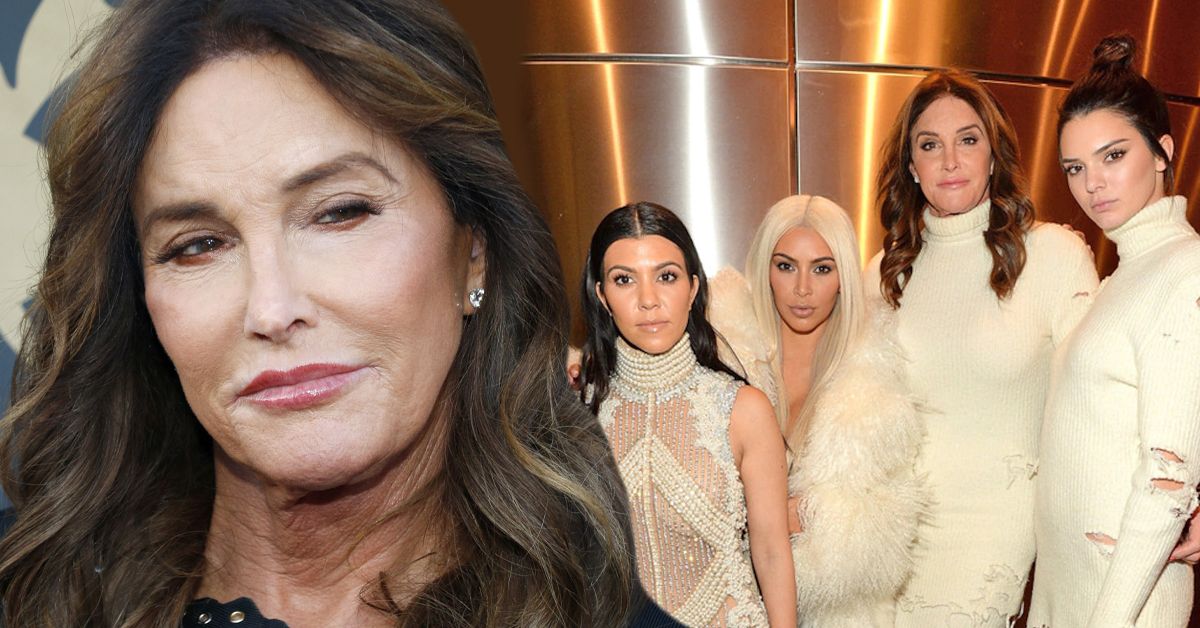 In the interview, Caitlyn Jenner also disclosed more worrisome news about her relationship with her kids. The Jenner-Kardashian clan is arguably huge. It's a large family tree that split after the parents parted ways.
Caitlyn said, "Ummmh, the Kardashian side, you know when you have as many kids as I have, you are closer to some than you are to others." The former athlete doesn't sound bothered to have broken relationships with kids who grew up calling her "dad."
The I Am Cait alum continued to clarify her relationship with her kids. Caitlyn Jenner hasn't always gotten along well with her six kids. However, she said that she is closer to kids who carry the Jenner name. She tagged Brandon and Brody, who she had from her second marriage to Linda Thompson.
Jenner also keeps in touch with Burt, a son, and Cassie, a daughter she had during her first marriage to Chrystie Scott. She didn't speak much about Kylie and Kendall Jenner, although she made it clear that she has a better relationship with the former. Caitlyn insinuated that she cut ties with all the Kardashians.
Ironically, she is featured in a show, House Of Kardashians, that delves into the lives of Kim Kardashian, Kris Jenner, and Kylie Jenner. The show is supposed to tell the family's story through Caitlyn's perspective.
The former athlete faced a huge backlash from Kardashian fans when she made some controversial statements about Kim in one of the docuseries trailers. Caitlyn recalled that Kim calculated how to become famous through her sex tape.
It's highly unlikely the release of the docuseries will mend Caitlyn's relationship with the Kardashians. Is she burning all the bridges?
RELATED: Did Brody Jenner Resent Sisters Kylie And Kendall Because Of Their Bond With Absentee Parent Caitlyn Jenner?
Caitlyn Called Not Talking To Kris "Sad" But She Has 'Moved On'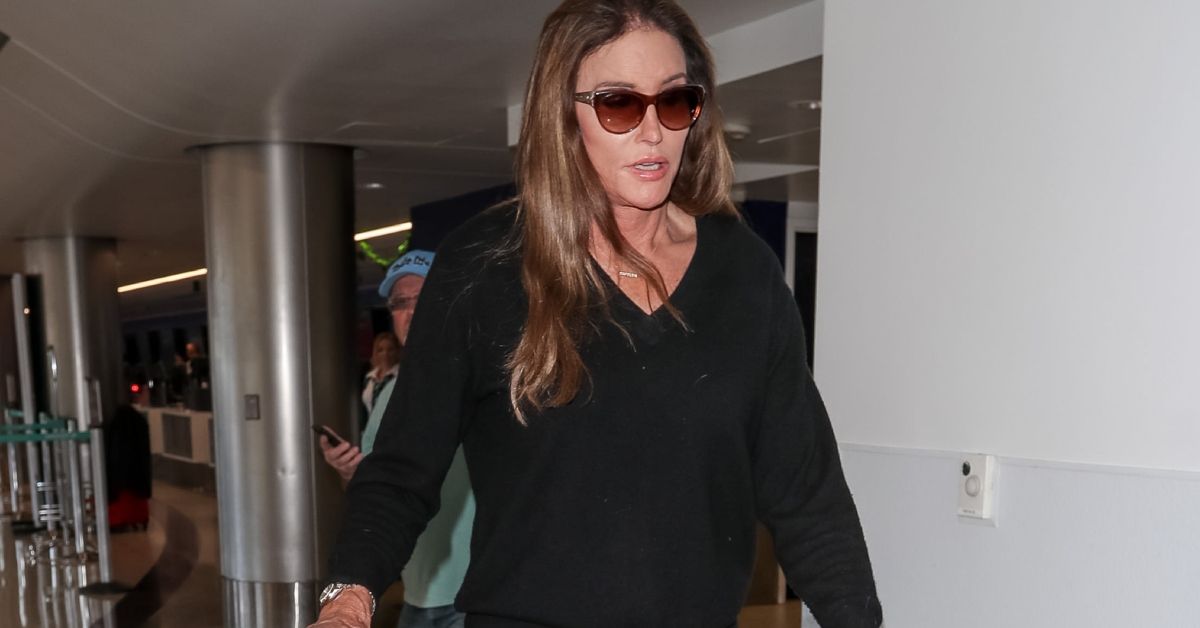 As disclosed, Caitlyn and her ex-wife, Kris Jenner, no longer communicate with each other. Their kids are grown and have their own lives, which leaves them with virtually nothing to speak about.
Caitlyn disclosed that her manager, Sophia Hutchins, took over her communication channels with Kris Jenner. If Kris has anything to say to Caitlyn, she simply goes to Sophia.
Caitlyn went ahead to say that it's sad not to talk with her ex-wife, Kris, whom she shared life with for so many years and even has two beautiful daughters from. She also acknowledged that they went through a lot together with Kris, but the damage was already there.
They didn't have any other choice but to divorce and move on. Caitlyn hesitated a bit and didn't go into detail about the reasons for their divorce. The two didn't divorce due to the transition but rather due to other issues that took place before.
Although it hurt Kris Jenner, and she showed her pain after the divorce, she hasn't been vocal about Caitlyn. It's safe to assume that Kris made peace with Caitlyn's decisions and isn't interested in having any sort of relationship with her.
While the pair might not be on talking terms, they have been respectful about their boundaries and haven't been confrontational.