Highlights
Brad Pitt complimented George Clooney as one of the most handsome men, sparking some friendly shade between the two Hollywood heartthrobs.
Despite their rivalry, Brad and George have a great relationship and often prank each other, involving other stars in their playful feud.
Both Brad and George have won People's Sexiest Man Alive awards multiple times, but they don't let it get to their heads and maintain their friendship amid their success.
Brad Pitt and George Clooney are two of the most successful actors in Hollywood. Their careers span decades, and they have one big thing in common. Fans tend to think they're two of the biggest heartthrobs ever to have graced the big screen.
They've also had their share of run-ins with each other, usually over roles they lost to each other, but also over their looks. However, Brad and George have also been known to pay compliments to each other. Some of these compliments were tongue-in-cheek, like the one compliment Brad paid George, making him throw shade in response.
Brad Pitt Gave An Unexpected Compliment To George Clooney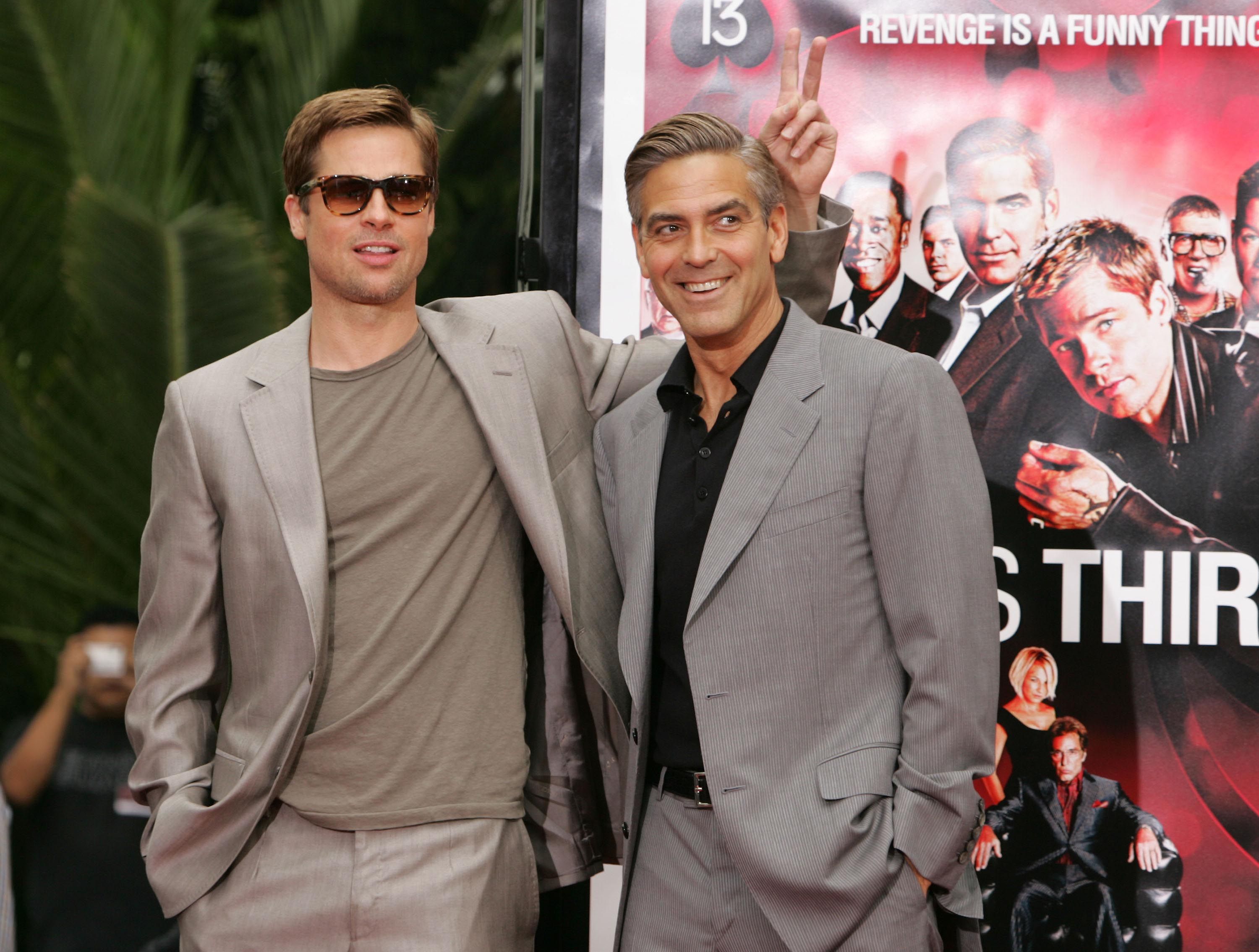 When asked who the most handsome men are in the world, past and present, Brad didn't have to think long and hard about it.
"If I was going to name someone present, well I got to name that George Clooney f***** because usually, I'm always taking him out, and he's always taking me out. And this time, I'm going to go the other way. Just this once." Brad said, smirking.
When told about what Brad had said about him, George decided to not only agree with him but throw some shade. When asked if he had anything to say about Brad, he doubled down.
"Well, he's right about that. Let's face it, he's right," he said, before calling Brad "Pretty boy Pitt."
"I do have some things to say about him," George added. "And it will include the word "f***** in it, apparently.'"
Related: George Clooney Slams Russell Crowe As The 'Gladiator' Actor Sparks Rumors Of Appearing In The Sequel 24 Years Later
He then explained himself, saying he thought Brad must have called himself the most handsome man in the world.
"I think the first time he answered it, he said himself and they said, maybe don't say that, do another take."
"And I would say that I too think that I am the most handsome man in the world," George noted, laughing. His host told him it was a great thing that he agreed with his friend. Not wanting to back down, George continued. "I'm not modest, but I'm very fun," he said.
This exchange showed the intense rivalry between the two men but also that they don't take each other seriously and have likely had fun during their times together.
Brad And George Have A Great Relationship But Love To Prank Each Other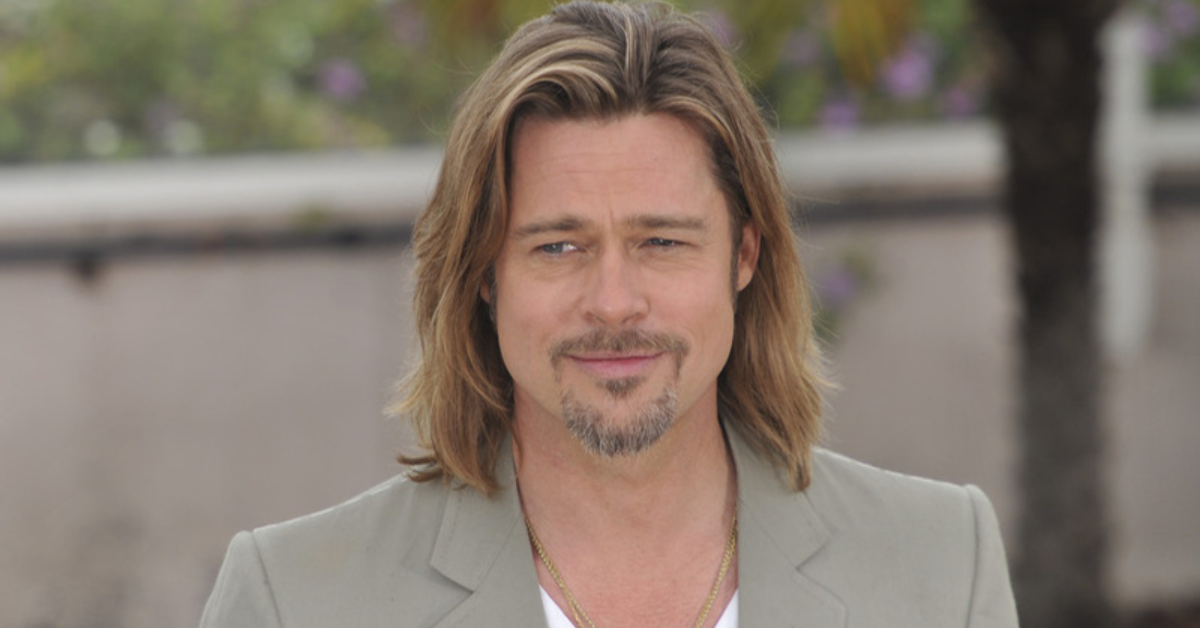 Although Brad and George exchanged barbs about their looks, they are actually great friends who appreciate each other's sense of humor.
George Clooney loves pranks and has played lots of them on Brad. As their friendship evolved, Brad often paid him back in kind.
When George put a sticker saying "F the Police" on Brad's car and got him pulled over, Brad pranked him in return. He sent a letter to the entire crew of Ocean's Twelve telling them to refer to George as Mr. Ocean because he takes his acting seriously enough to keep in character at all times.
And the list goes on. George once told the media that Brad is only 5'2″ tall but wears high platform heels. He also told a reporter that he hated his friend and was convincing enough that fans had their doubts when he later admitted that he enjoys Brad's company, and they are, in fact, good friends.
Related: Brad Pitt Makes First Official Appearance With Ines De Ramon Despite Angelina's Objections
While Brad's responses to his friend's pranks were more sedate, George would often go over the top in his pranks. He even involved other stars in their "feud."
George sent Meryl Streep tapes about how to properly do accents and claimed they were from Brad. She later told George she avoided Brad for years after that.
"I sent that thing of voices to her, the greatest actress of all time … and I sent it from Brad with a card that said 'Dear Meryl, I hear you're going to play the Iron Lady. This guy helped me with my accent in 'Troy,'" George said about his prank.
"Meryl said she avoided Brad for like five years," he then revealed about his successful prank.
Brad Pitt And George Clooney Often Win "Awards" When It Comes To Their Looks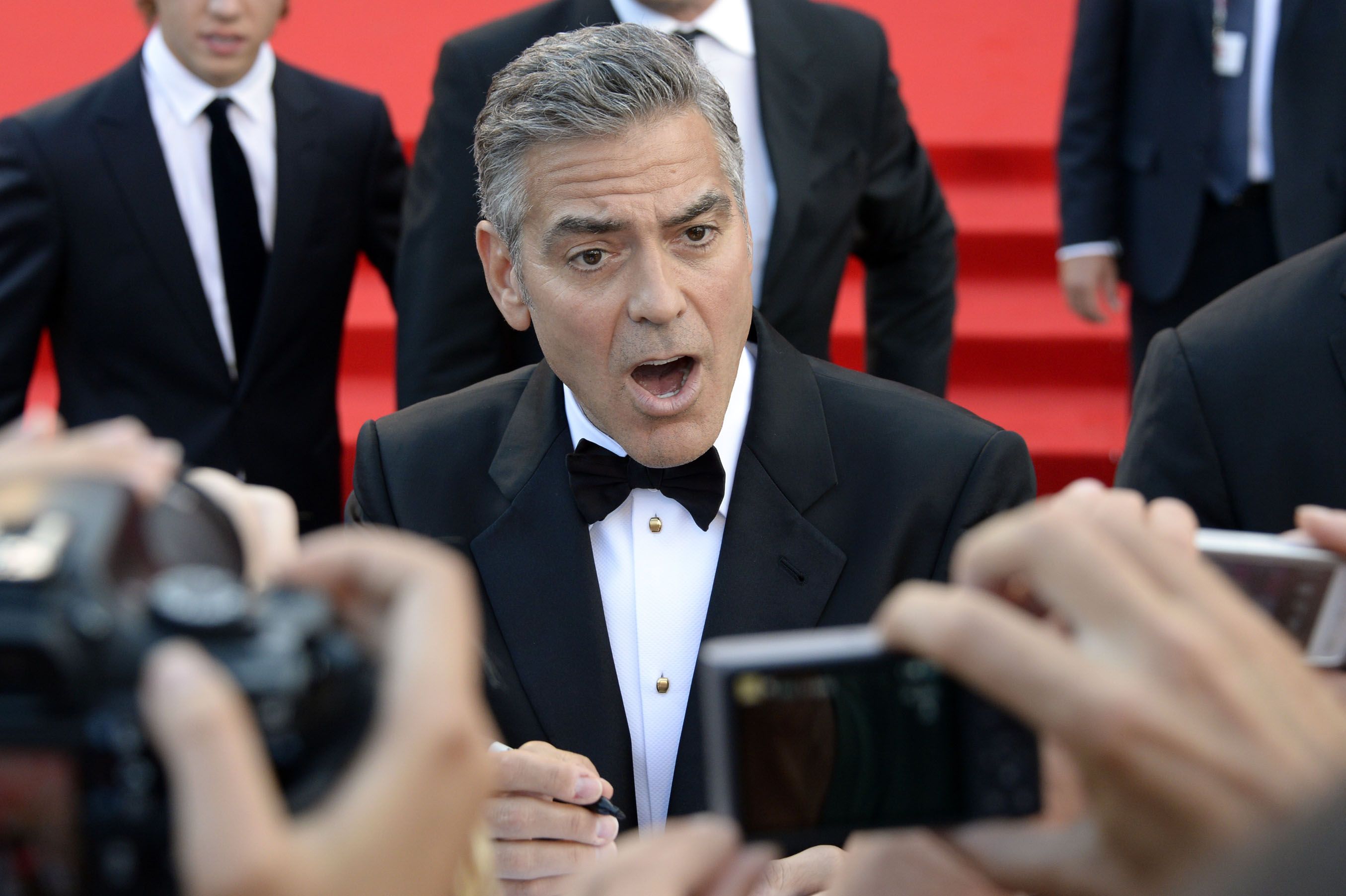 Beyond the pranks they play on each other, Brad and George have a good reason to pay each other (perhaps) underhanded compliments. George and Brad both won People's Sexiest Man Alive awards twice.
Brad won his accolades in 1995 and 2000, while George won his in 1997 and 2006.
At the time he was crowned sexiest man alive for the first time, in 1995, Brad mentioned that he didn't let it get to his head.
Related: Not Every Celeb Was Impressed During Jennifer Aniston's Public Reunion With Brad Pitt
"When you get older, you realize it's just for fun. (George) Clooney and I were able to have fun with it later," he said, explaining that the title could have made him "believe his own hype."
Fans don't know what winning the "award" meant for George Clooney or if it helped him get over the fact that Brad Pitt was picked over George for Thelma and Louise.
Something must have helped, however, because the two men are still close and George Clooney even helped Brad begin his relationship with his girlfriend Ines de Ramos.