Highlights
Bob Saget discussed how mortality changed his life, causing him to live in the moment and embrace life more fully.
Humor was a healing process for Saget's family in times of difficulty, and he believed it was healing for others as well.
Saget's friendship with John Stamos began with a rocky start but grew incredibly close, and Stamos continues to honor Saget's memory.
After a certain star passes away, fans are quick to look back on their career highlights, or recent moments that took place. That was the case with Matthew Perry during his interview with Stephen Colbert, as he revealed the story that caused him to put a hole through Jennifer Aniston's dressing room.
As for Bob Saget, he had lots of interviews just prior to his passing, and some are tough to look back on. During one of his final podcast interviews, Saget discussed mortality and how it influenced his life. We'll reveal how Bob Saget used the tragedies that took place in his life and turned them into an advantage.
In addition, we're going to take a closer look John Stmaos' recent words about Saget in his latest memoir.
RELATED – Bob Saget And Some Of The Biggest Stars In the World Are Buried In This Historic Cemetery
Bob Saget Discussed How Mortality Changed His Life During One Of His Final Interviews On Til This Day With Radio Rahim
Just eight months before his death, Bob Saget explained how mortality changed him. In particular, Bob discussed how those around him passing away caused him to live in the moment and embrace life that much more.
He explained on the podcast, "At 65, I'm different than I was. We're all rethinking what we said 20 years ago, 10 years ago, four years ago. I'm not even rethinking it, I just don't have the same way of doing humor or conversation."
"I guess therapy, having three kids, watching people pass away in the past few years, mortality, all that stuff has fortunately changed me," he continued. "My kids tell me, 'Dad, you're different. It's so nice to watch you grow.'"
Saget continued that his dad's reaction to death really caused him to embrace life.
"I was 9, and we had so many deaths growing up that my dad would just, instill [having fun] in me — he didn't teach it to me. I just saw, hey, he reacted," Saget explained. "He buried four brothers and a sister in his life. He buried all his siblings. I helped him write the speech at 3:30 in the morning in Philly."
"He gave the best speech … he wrote it, but I just moved things around like you do for people, especially when they're grieving. And his ending was something like, 'I'll see you in 30 years, Joe.' And it's good to close with something sweet that makes people feel the love."
RELATED – Why Bob Saget Once Said That Starring In Full House "Tainted" Him
It was a great interview between the two, showing just how much Saget valued his life. It also showed how mortality changed his point of view.
In truth, Saget went through a lot of tough circumstances, though he always tried to make light of it.
During One Of His Final Standup Acts, Bob Saget Remembered His Late Sister
In another final interview with CBS Mornings, Bob Saget looked back on his comedy career. Saget called it a healing process for his family, especially during difficult moments.
"Humor is the only way my family survived," the late comedian said of his sister's death. "It is so healthy to laugh. And I'm out there doing it and I know it's healing for people."
Saget also managed to find a joke when discussing his sister's passing.
"We were all in the room when she let out her last breath, and I don't know how to explain it, and I'm going to go woo woo here, it felt like the soul going past us, literally felt my hair kinda move," he recalled. "You know being an actor, that's a very important thing if your hair gets out of place."
RELATED – John Stamos Reflects On Missing Bob Saget, Full House Legacy
For Saget, his sister's passing was constantly on his mind as he started the Scleroderma Research Foundation in 2003. Saget felt as though his sister should not have passed, and that it was his goal to keep the foundation alive in order to raise awareness.
John Stamos Discussed His Friendship With Bob Saget In A Recent Memoir
In his memoir, "If You Would Have Told Me," John Stamos detailed his relationship with Bob Saget. According to Stamos, the two actually weren't close at the start, and in fact, they weren't fond of one another. Of course, that all changed and the two became extremely close. Stamos noted that Saget was all about getting a good laugh, as he talked about their friendship in the memoir.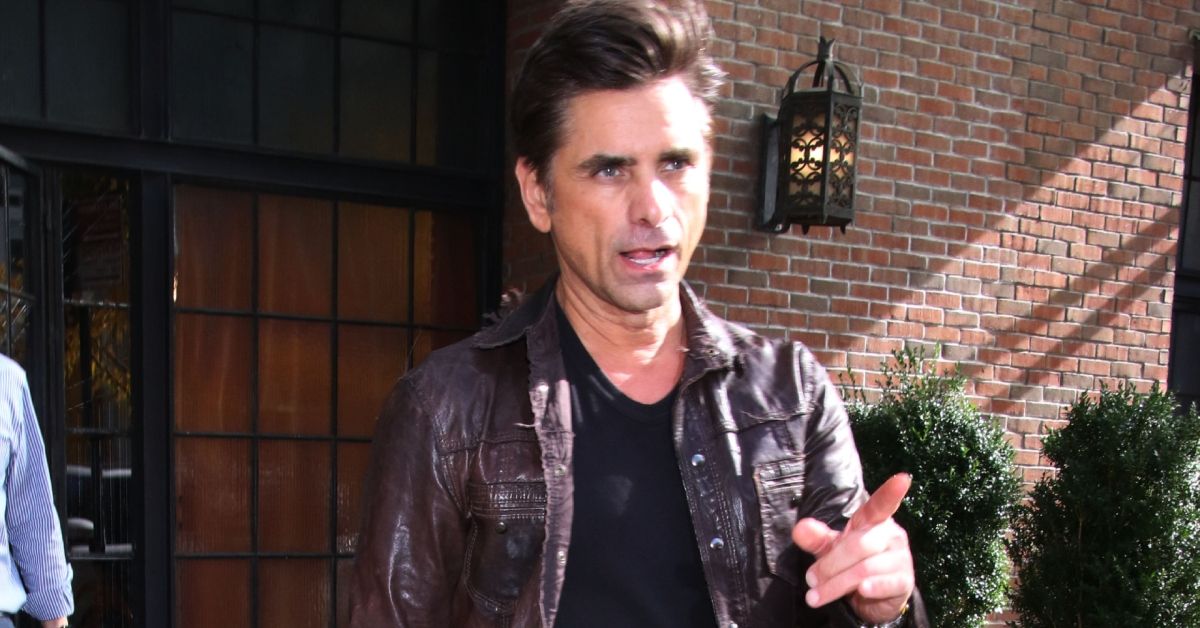 "Bob was addicted to laughs," Stamos said. "It was a drug for him, he had to make people laugh."
"His wife called me the other day crying," Stamos said of Kelly Rizzo. "She said, 'You know, if you don't know Bob and you read this book, you know the real Bob. You did a beautiful job representing him.'"
Stamos continues to keep Saget's memory alive, posting a tribute to his close friend during the one-year anniversary of Saget's passing.