Yes, even the best in Hollywood get booed by the 'fans'. Brad Pitt was booed at Cannes despite his film winning top movie of the festival. Surprisingly, Keanu Reeves was also genuinely booed, but it wasn't for his acting. Keanu Reeves got a tough reception alongside his band Dogstar during the early '90s. There is no escaping the boos, even for the most popular celebs.
Benedict Cumberbatch faced boos for a different reason, and it wasn't because of a performance. It seems like fans weren't content with Cumberbatch refusing to stop for autographs. We'll take a closer look at the moment and examine who fans thought was in the wrong.
In addition, we'll take a look at other experiences the actor had with fans, while revealing another famous name that received boos for not signing autographs.
RELATED – What Did Benedict Cumberbatch Say About His Family In Barbados And Their Horrific History?
Benedict Cumberbatch Looked Genuinely Upset By The Boos He Got For Not Signing An Autograph
Things did not start off as expected for Benedict Cumberbatch as he arrived at the BAFTA dinner party. As he exited the vehicle, Benedict proceeded to enter the building, but certain fans were upset that the actor didn't stop for any photos, nor did he sign anything.
Because of that, the actor was met with boos. Credit to Cumberbatch, who didn't ignore the negative reaction. Instead, he called out a fan for the moment. His appearance was all for a good cause, and the actor has proved multiple times in the past that he's among the most genuine and giving stars in all of Hollywood.
The moment can be seen below, posted by a fan on YouTube.
RELATED – Dave Chappelle Had The Perfect Reaction To Getting Booed Off The Stage
The moment was viewed by thousands of fans, who had lots of opinions about the moment. For the most part, fans praised the actor for his reaction, while also acknowledging that the fans booing weren't there for the right reasons.
One fan wrote, "Those are no fans, they are autograph hunters who wanted to monetarize him and I think we can agree that we all hate them. They are violent and harsh. Well done Benedict."
"The man literally opened his doors to Ukrainian refugees and manages to keep a clean image regardless of his huge stardom, why anyone would boo him is beyond me," another fan wrote.
Another fan wrote about his personal experience with the actor, and how stressful signing autographs can be. "I got a selfie and autograph from Benedict after the first Dr Strange premiere and those autograph hunters were so pushy and rude."
In truth, it might've been an underreaction from the actor. He has admitted in the past that fans can be a little too much at times.
Benedict Cumberbatch Mentioned That Fans Can Be A Little Too Much At Times
The actor has worried about the behavior of his fans in the past. In fact, Benedict Cumberbatch finds the behavior of some fans scary. He opened up about some of the things he faced behind the scenes, like fans calling his relationship with his wife a PR stunt.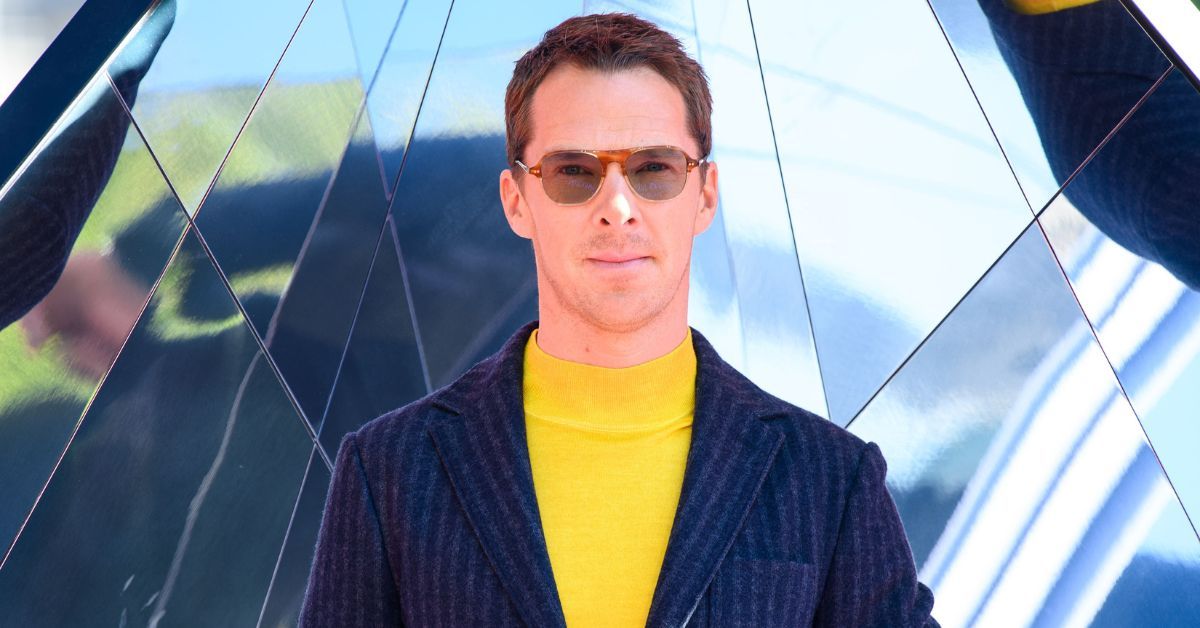 "There are people who believe that my wife is a P.R. stunt and my child is a PR stunt. I think really it's to do with the idea that the 'Internet's boyfriend' can't actually belong to anyone else but the Internet."
He continues, "It's impossible he belongs to anyone but me. And that's what stalking. That's what obsessive, deluded, really scary behavior is."
RELATED – Did Benedict Cumberbatch Really Turn Down A Role In The Upcoming Mandalorian Spin-Off?
Being in the spotlight definitely requires thick skin. Nonetheless, Benedict is far from the only celeb to face these kinds of situations.
Benedict Cumberbatch Is Far From The Only Celeb To Call Out A Fan For Not Signing An Autograph
Even the best in the entertainment world have been booed for not signing an autograph. That holds true for Billie Eilish who was shocked by the boos she received after her interview with Jimmy Kimmel. Eilish revealed that 'fans' turned on her when she said she wasn't signing anything.
Billie Eilish recalls, "I didn't sign anything. It's something that I don't do because I used to, but I realized all anyone did was sell everything that I signed, so I stopped doing that. It was kind of like a policy of mine that I don't." "I started to walk away because I realized none of these people actually cared about anything that had to do with me as a person," Billie explained.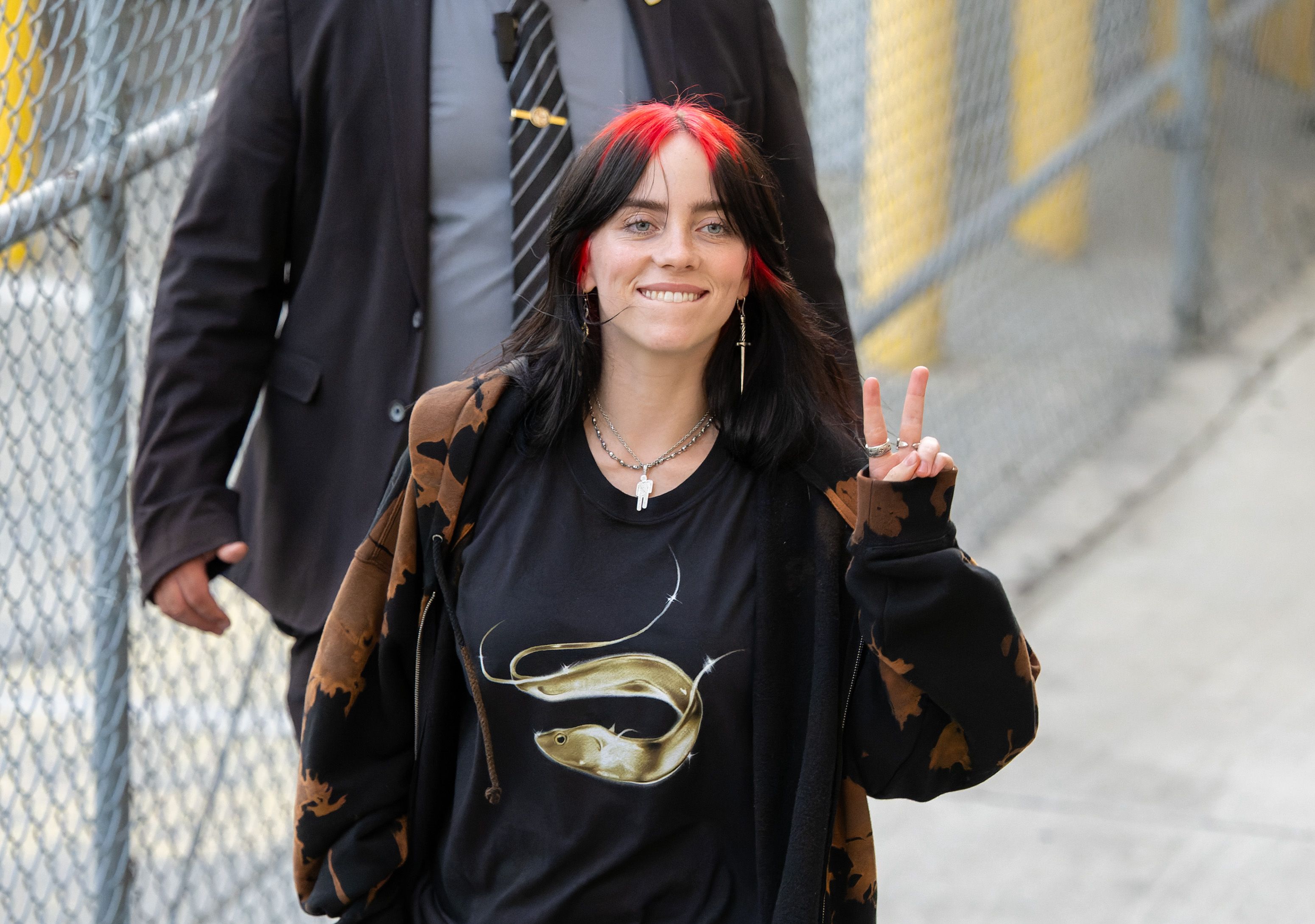 "I walked over there only to say hi, only to hug people and I got pictures of me shoved into my face. I got no love whatsoever, so I left and then I got booed and [got] called a little b**ch and got told I was going to lose my Grammy nominations."
A harsh reaction towards Eilish. In truth, she has faced other troubling circumstances which included a restraining order from a fan. Being in the spotlight isn't always as glamorous as it seems.