Highlights
Ben Affleck admitted in an interview that he's "not built to be famous" and that his celebrity is "not valuable" to him.
Affleck explained that although popularity comes with being an actor, it's not all about exposure for him – he wants to generate empathy and move people with his art.
Affleck's aversion to press attention may explain his tired face in public, but he clarified that being "Sad Affleck" is a common misconception and that he just has an "unhappy-looking resting face."
Ben Affleck's tired face in public has become the poster meme for misery. Recently, he was also labeled the "unhappiest" man in Hollywood after a series of off-looking appearances with his wife Jennifer Lopez, and getting a $20 million mortgage for a mega mansion together.
In an interview, the Good Will Hunting star may have hinted at the real reason he looks weary in paparazzi shots. There, he admitted that he's "not built to be famous" and that his celebrity is "not valuable" to him. Here's a closer look at Affleck's relationship with the limelight.
RELATED: Jennifer Lopez Disses Her Exes By Admitting Ben Affleck Does One Thing Better
Why Fame Is "Not Valuable" For Ben Affleck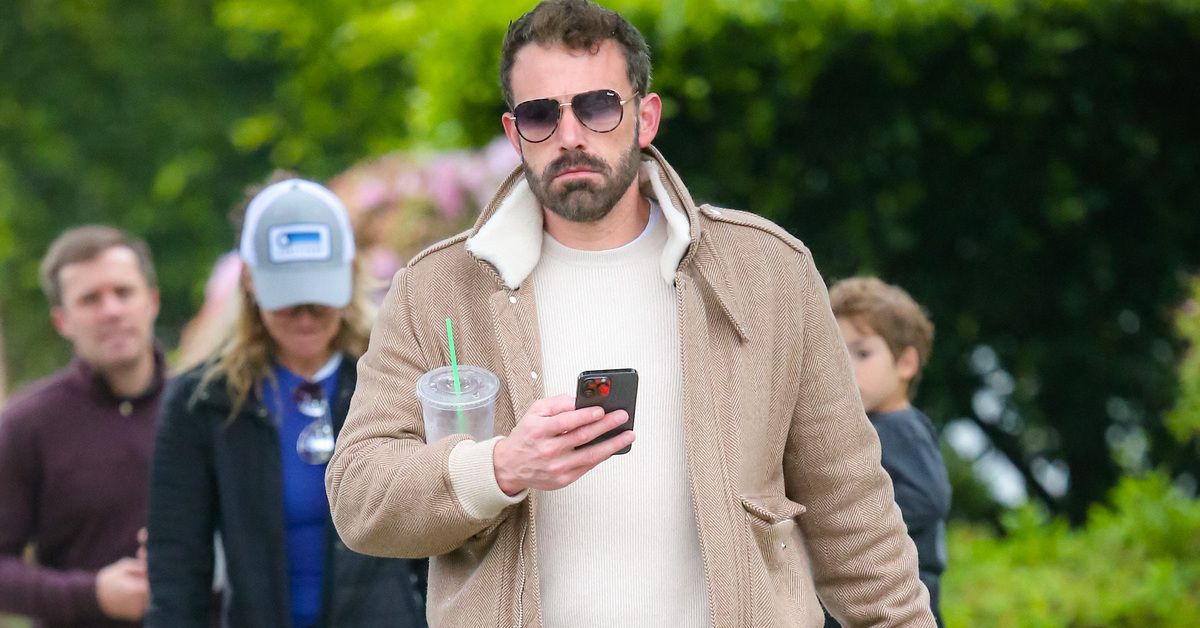 Speaking to the New York Times' Andrew Ross Sorkin in December 2022, Affleck said: "I'm not built to be famous. I don't like it. You can keep it." He added that it never did him that much good. "I really have not gotten any benefit from it other than it got me out of some speeding tickets and dinner reservations. And I don't wait in line at Disneyland, which may in fact be worth it if you have to wait five hours to take a three-minute ride."
The actor added that although popularity comes with being an actor, it's not all about exposure for him. "A lot of performers kind of inherently — because nobody wants to play in an empty house, right? — they want to have that attention," he explained. "If you are an artist, you want to have the audience to experience your art and generate empathy and move people."
He then noted that people confuse that reception with vanity. "Attention, people conflate it with narcissism, solipsism, self-absorption," he claimed. "It's not, really. What it is, is I am somebody who wants to express something to people very profoundly to have people there to respond to that. And that, it sort of becomes a part of fame."
He went on to confess that behind the scenes, his life is not as exciting as the characters he plays; but that we've built a culture of celebrity that makes us believe otherwise. "And now, fame has segued into the sort of, you know, desire to see behind the curtain [where] … the real people are not that interesting," he stated.
A source said Ben Affleck "still gets pissed off" at paparazzi, especially when they kept tailing his honeymoon with Jennifer Lopez.
RELATED: Jennifer Lopez Might Give Up On This Dream Because Of Ben Affleck
Ben Affleck Has An "Unhappy-Looking Resting Face"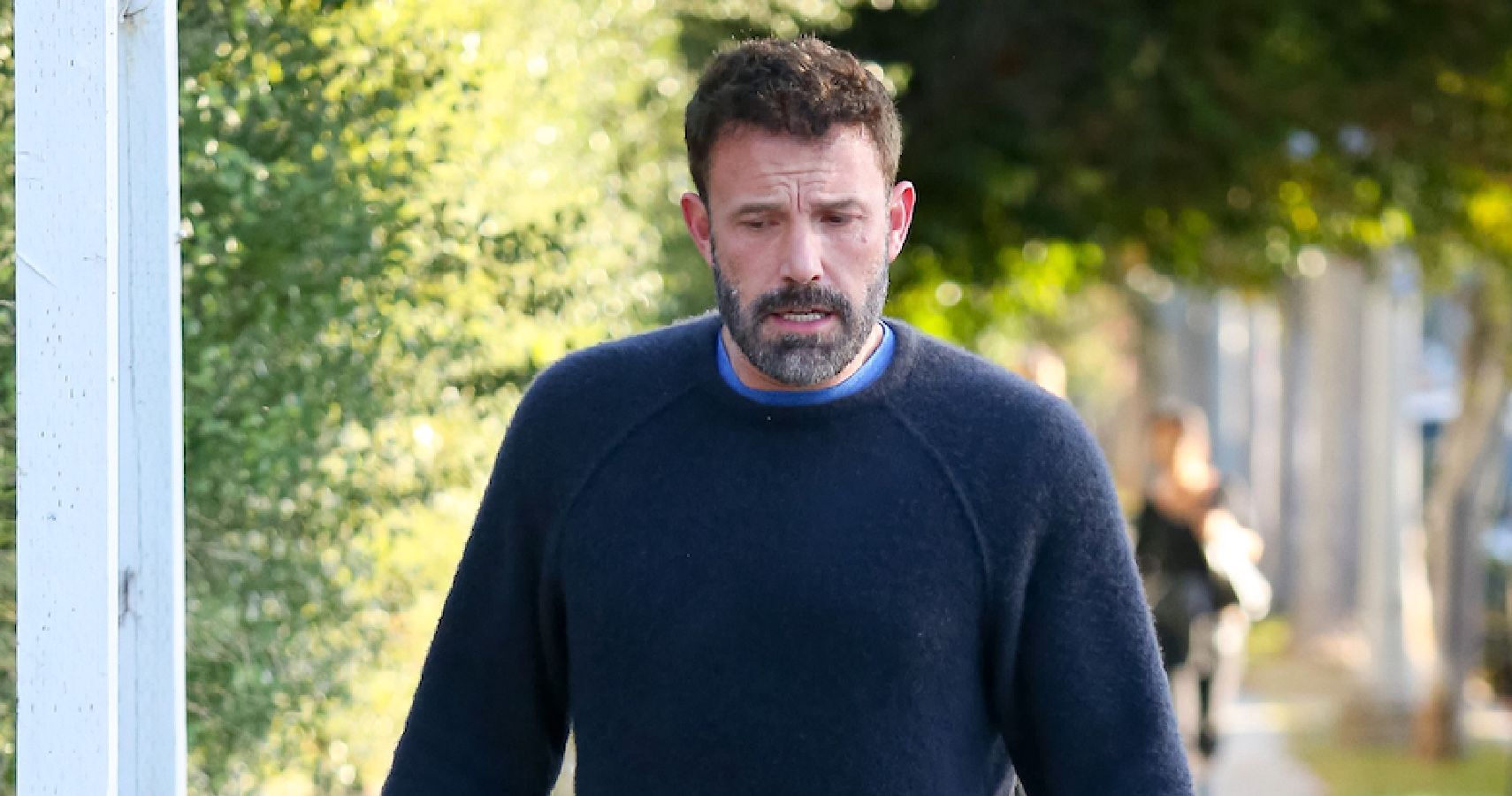 While Affleck's aversion to press attention may explain his sick-and-tired face in public, he clarified on Jimmy Kimmel Live! that being "Sad Affleck" is a "common misconception about" him. He just has an "unhappy-looking resting face" and that it's "how God made him." The assumptions may have also stemmed from his open struggle with addiction that has made him emotional in previous interviews.
In February 2020, he got teary talking to ABC News' Diane Sawyer about his third rehab stint in 2018 and his viral relapse in October 2019. "I really don't want my children to pay for my sins," he said of the TMZ clip. "Or to be afraid for me, which is one of that hard parts of being the child of an alcoholic. You think, 'What if my dad gets drunk? What if he does something stupid? What if he ends up on TMZ, and it's on my newsfeed and other kids see it?'"
The Batman actor added that he didn't need to see the video anymore to realize how he'd messed up. "I guess I did watch some of [the footage]," he confessed. "I know what it looks like to be drunk. I don't need to watch any more of it." Prior to that, he told the New York Times: "Relapse is embarrassing, obviously. I wish it didn't happen. I really wish it wasn't on the internet for my kids to see."
Affleck has three children with his former wife Jennifer Garner: Violet, 17, Seraphina, 14, and Samuel, 11. In 2021, the Gone Girl alum said that he'd "probably still be drinking" if he was stayed married to the Elektra actress as he felt "trapped" with her. "I was like 'I can't leave 'cause of my kids, but I'm not happy, what do I do?' What I did was drink a bottle of Scotch and fall asleep on the couch, which turned out not to be the solution," he told Howard Stern.
Here's a timeline of how Affleck and Garner simply "grew apart."
| | |
| --- | --- |
| 2000 | Ben Affleck and Jennifer Garner met on the set of Pearl Harbor |
| 2003 | The couple starred in Daredevil together |
| April 2005 | Affleck proposed to Garner |
| June 2005 | Wedding; announcement of their upcoming baby no.1 |
| December 2005 | Violet Anne Affleck was born |
| January 2009 | Seraphina Rose Elizabeth Affleck was born |
| September 2010 | Affleck said he was "madly in love" with Garner and their "best family" |
| February 2012 | Samuel Garner Affleck was born |
| June 2015 | Divorce announcement |
| February 2016 | Affleck called Garner the "love of my life" |
| March 2017 | Affleck thanked Garner for her support after completing his rehab |
| April 2017 | Official divorce filing |
| August 2018 | Affleck entered rehab for the third time |
| October 2018 | The divorce was finalized |
RELATED: Jimmy Kimmel Awkwardly Put Jennifer Lopez On The Spot Asking Why He Wasn't Invited To Her Wedding With Ben Affleck
Why Ben Affleck Is Called The Unhappiest Husband In Hollywood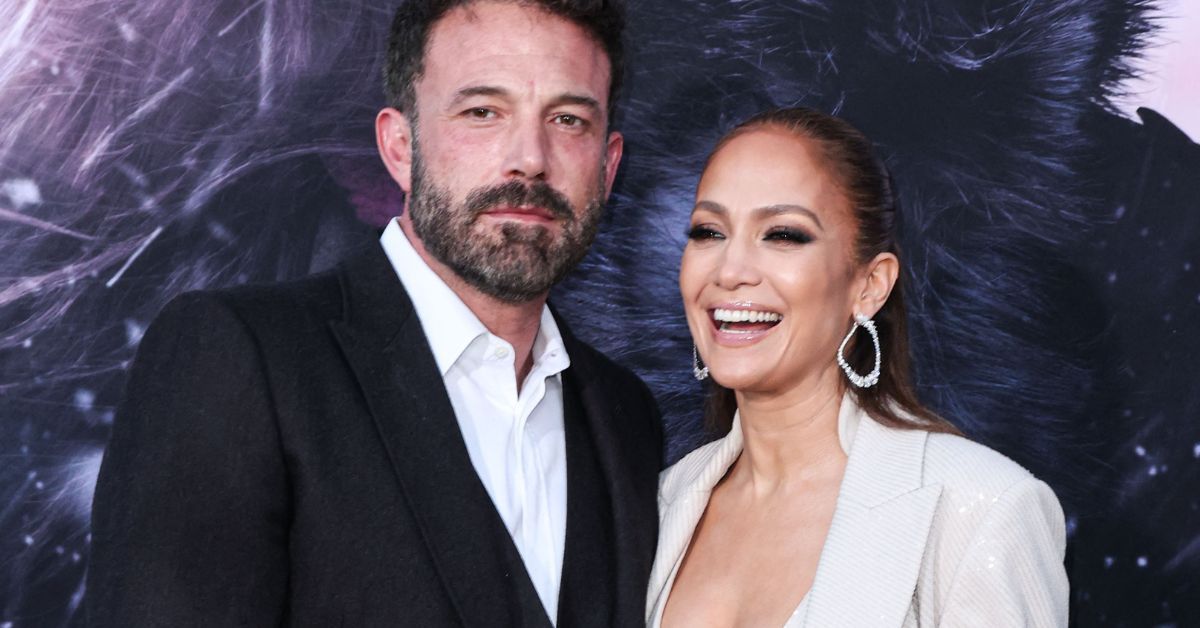 Since Affleck married Lopez in July 2022, fans couldn't help but interpret his "unhappy-looking resting face" in their public appearances together as him struggling with the marriage. Reacting to a series of such videos, a Twitter commenter wrote, "LMAOOOOO nah Ben tired of her sh*t," with one calling him "literally the unhappiest, most pressed husband in Hollywood."
Affleck was also looking like he wanted to go home during the 2023 Grammys ceremony where JLo was all-smiles for the cameras. He later told the Hollywood Reporter that it was just another misconstrued expression. "I had a good time at the Grammys. My wife was going, and I thought, 'Well, there'll be good music. It might be fun,'" he said of his attendance, admitting that he wanted to step out in the middle of the event.
"At movie award shows, it's speeches and, like, sound-mixing webinars. But I thought this would be fun. I saw [Grammy host Trevor Noah approach] and I was like, 'Oh, God.' They were framing us in this shot, but I didn't know they were rolling," he recalled. "I leaned into her [JLo] and I was like, 'As soon they start rolling, I'm going to slide away from you and leave you sitting next to Trevor.' She goes, 'You better f–king not leave.'"
It was all good, though. It's just "a husband-and-wife thing," he assured the outlet. "I mean, some of it is, I'm like, 'All right, who is this act?' Like, I don't keep up. My wife does, obviously. And yeah, it is your wife's work event. And I've gone to events and been pissed off. I've gone and been bored."
He also shared that he'd "gone to award shows and been drunk, a bunch. Nobody ever once said I'm drunk. [But at the Grammys] they were like, 'He's drunk.'" He thought "that's interesting. That raises a whole other thing about whether or not it's wise to acknowledge addiction because there's a lot of compassion, but there is still a tremendous stigma, which is often quite inhibiting. I do think it disincentivizes people from making their lives better."
Ben Affleck did DC's Batman for his kids after "suffering" through alcoholism while filming 2017's Justice League.