Highlights
Audrey Hepburn and George Peppard did not get along while filming Breakfast at Tiffany's.
Peppard's co-star Patricia Neal also had issues with him, describing him as "cold and conceited."
Despite the on-set struggles, Peppard's performance in Breakfast at Tiffany's was memorable.
Hollywood legend Audrey Hepburn was at the height of her fame when she starred in 'Breakfast at Tiffany's' in 1961. The young actress was a force to be reckoned with. The role of Holly Golightly not only furthered Hepburn's career, but has become one of the most iconic female characters of all time.
While 'Breakfast at Tiffany's' is a beloved classic that is still enjoyed by fans young and old today, filming the movie was not as pleasant of an experience. Hepburn reportedly couldn't stand her co-star, George Peppard, and for good reason.
Why Didn't Audrey Hepburn And George Peppard Get Along While Filming Breakfast At Tiffany's?
George Peppard played his role of Paul Varjak convincingly, yet he was reportedly troublesome off-camera. Audrey Hepburn, who earned a reputation as an easy celebrity to work with, disliked him greatly. According to Richard Shephard, who produced 'Breakfast at Tiffany's', Hepburn believed that Peppard was "pompous." Furthermore, Shephard said that Hepburn "didn't like him at all."
Related: Rooney Mara Cast In Audrey Hepburn Biopic, But Twitter Wants Lily Collins
Hepburn was not the only cast member of 'Breakfast at Tiffany's' to have challenges with Peppard. According to Grunge, co-star Patricia Neal spoke about Peppard candidly:
"I was thrilled when I heard we were going to be in it together, but it wasn't long until I saw that since I last saw him he had grown so cold and conceited."
Neal further elaborated by explaining that director Blake Edwards and George Peppard almost got into a physical fight on set. "…George got so terrible that Blake almost hit him…I hated him from that moment on", Neal shared. Patricia Neal once had a positive experience with Peppard at the Actors Studio, but noticed he changed while filming 'Breakfast at Tiffany's', according to Express UK. "I had a very good time, and I adored him, but years later, when I got Breakfast at Tiffany's, something happened," she explained.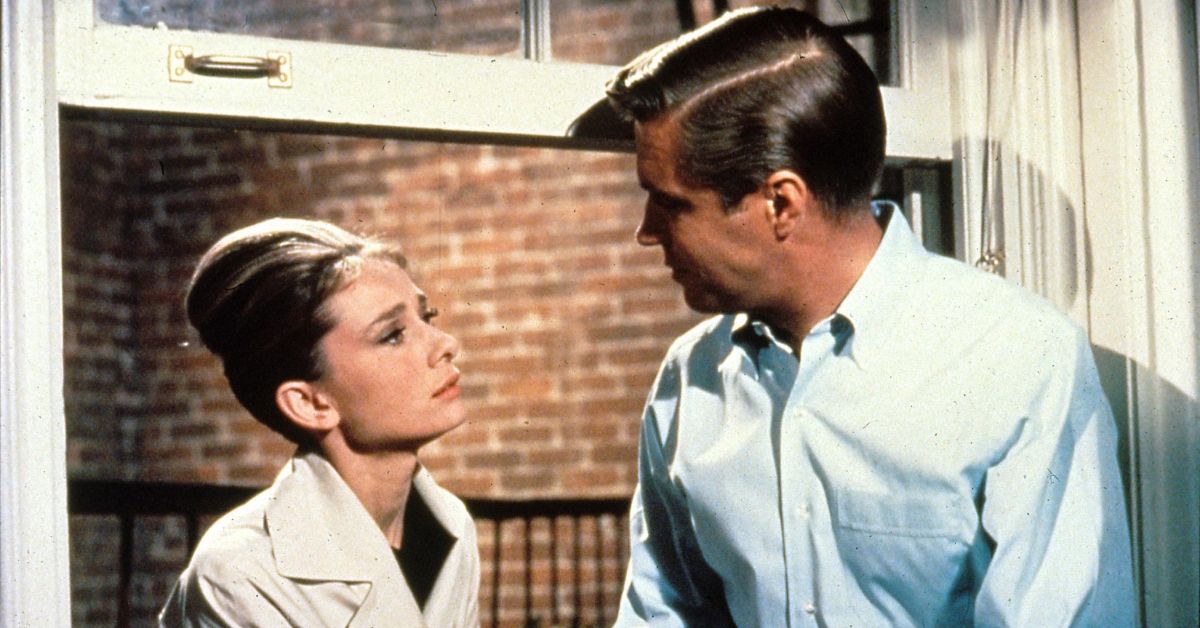 Hepburn's distaste for her co-star seemed to be shared, and from multiple accounts, Peppard was far from an easy man to work with. While Peppard and his co-stars had on-set struggles, Peppard gave a performance of a lifetime in 'Breakfast at Tiffany's' and the film has become one of his most recognized roles. He continued to have success after the film and was featured in multiple noteworthy projects. After 'Breakfast at Tiffany's", Peppard starred in films and TV shows such as:
The Carpetbaggers
The A-Team
Banacek
How The West Was Won
The Blue Max
George Peppard passed away in May 1994, after a battle with lung cancer. He was laid to rest in his hometown of Dearborn, Michigan, near his family.
How Did Breakfast At Tiffany's Shape Audrey Hepburn's Legacy?
Audrey Hepburn was already a veteran actress and star when she was signed on to 'Breakfast at Tiffany's'. Her breakout role was in 'Roman Holiday', which was released in 1953. She co-starred with Gregory Peck, who later played Atticus Finch in 'To Kill A Mockingbird'.
Related:Redefining The Norms: Here's How Audrey Hepburn Changed Fashion
In 1954, she starred alongside Classic Hollywood icon Humphrey Bogart in 'Sabrina'. 'Funny Face', which was released in 1957, co-starred Hepburn and legendary performer, Fred Astaire. She starred in the critically acclaimed 'The Nun's Story' in 1959, which received over six Academy Award nominations.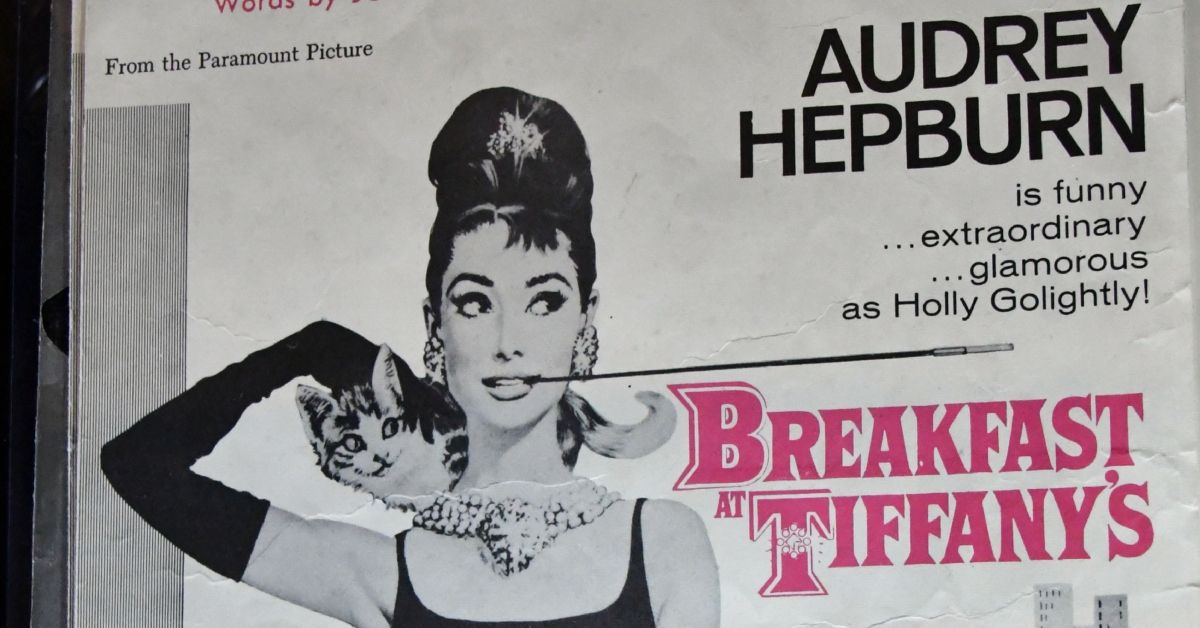 While Hepburn was a household name by the time 'Breakfast at Tiffany's' came out, the film forever immortalized her. Her iconic appearance as Holly Golightly is perhaps what most fans remember her as. Young women today still take inspiration from Hepburn's unique fashion and style. She emphasized elegance, grace, and class.
'Breakfast at Tiffany's' helped Hepburn become a global sensation and led her to star in additional projects such as:
Charade (1963)
My Fair Lady (1964)
Paris When It Sizzles (1964)
Wait Until Dark (1967)
Robin and Marian (1976)
'My Fair Lady' was critically and commercially acclaimed and won a staggering eight Academy Awards, including Best Picture of 1964. It was selected to be preserved by the Library of Congress in 2018, according to Mental Floss.
Hepburn is one of the few individuals to win Academy, Emmy, Grammy, and Tony awards, according to Biography. She was not only recognized for her influence in the entertainment industry, but also for her charitable contributions.
Hepburn had a multiple-year affiliation with the United Nations Children's Fund (known as UNICEF) and became a Goodwill Ambassador for the organization in 1989. As an ambassador, she traveled around the world to represent UNICEF. Some of her travels included Ethiopia, Turkey, countries in South America including Venezuela, and countries in Central America including Guatemala and Honduras.
Related: Did Marilyn Monroe Ever Want To Have Kids?
While Hepburn made fewer appearances in film and television in her later years, she always maintained her fame and popularity. She passed away in January 1993 after a battle with abdominal cancer at 63 years old. Since her passing, more information about her personal life and her career has come to light. Interestingly, she was often compared to 1950s icon, Marilyn Monroe, even though she was a polar opposite to Monroe's persona.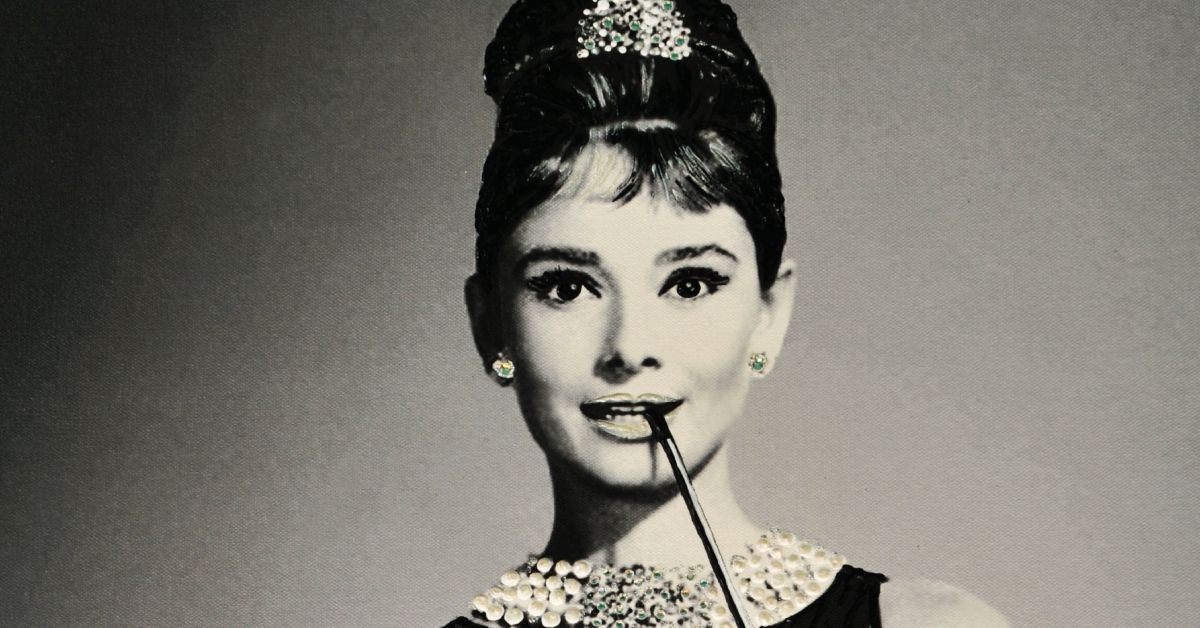 Audrey Hepburn is perhaps one of the most prolific stars of her era, and has remained beloved thirty years after her untimely passing. 'Breakfast at Tiffany's' has allowed Hepburn to be introduced to new generations and has helped make her timeless, similar to Judy Garland of The Wizard of Oz fame. Hepburn is recognized as an acting legend, as well as a fashion icon. Her level of posthumous fame is akin to that of Marilyn Monroe, Elvis Presley, and James Dean.
Time will only tell, but Audrey Hepburn will most likely continue to be a role model for young women around the world. Elegance never dies, and Hepburn truly defined class more than any other female star of her era. This is perhaps why she is one of the few stars of her time to still impact lives in modern day. Hepburn is greatly missed by her fans of all ages.