Hailee Steinfeld is without a doubt one of Hollywood's most promising rising stars. Steinfeld cemented herself as a promising actress with her breakout role in the 2010 western film True Grit and, with Pitch Perfect 2, proved that she had the chops to build a singing career. As fame began to set in for Hailee Steinfeld, attention to her personal life also grew, but if there's one thing Steinfeld knows how to do, it's remain tight-lipped about who she's dating.
Hailee Steinfeld has recently been linked to quarterback Josh Allen, with the pair's relationship making headlines as arguably one of her most public relationships thus far. Hailee Steinfeld's dating history remains one of the most mysterious in Hollywood, with fans still questioning who exactly she's dated. We're going to break down all of her rumored romances below.
6
Hailee Steinfeld Was Linked With Co-Star, Douglas Booth
Hailee Steinfeld And Douglas Booth Were Costars In The Film Romeo & Juliet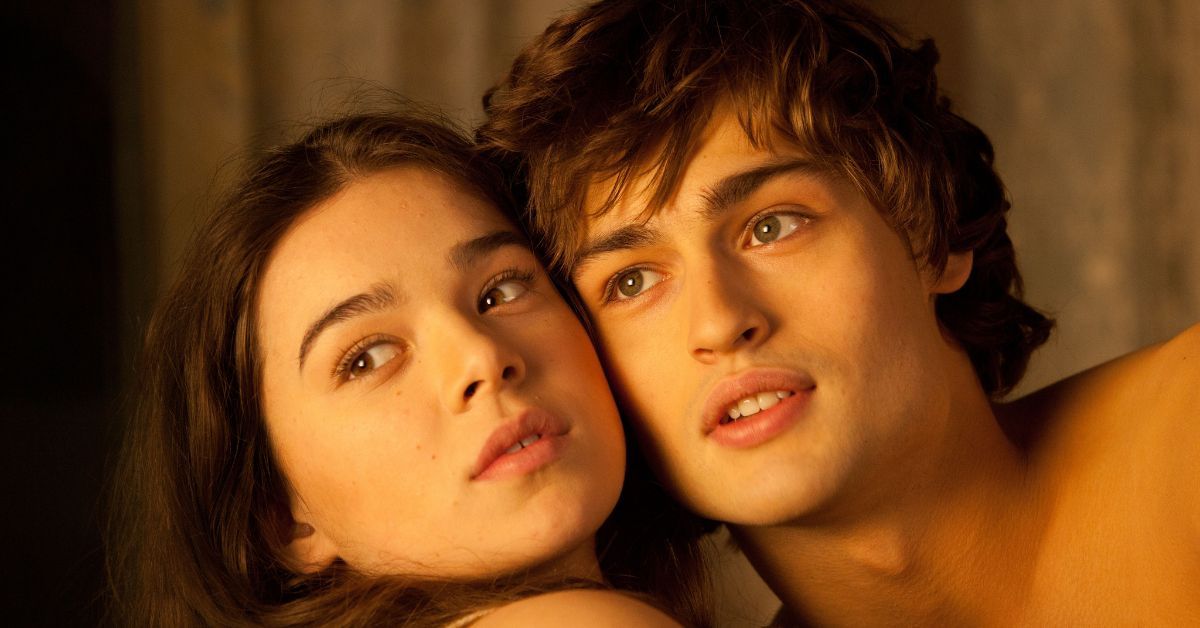 When Hailee Steinfeld's Rumored Romance Occurred: 2012
It's no mystery that onscreen chemistry between actors is confused with actual romantic chemistry, and back during their days as co-stars in the 2013 adaption of Romeo & Juliet, Hailee Steinfeld and Douglas Booth had fans thinking they were actually a couple. And, although they were confirmed to be just friends, there were some moments that didn't help to quell the rumors that the pair were merely platonic.
Take Douglas Booth's recollection of first meeting the Hailee Steinfeld, for example. Back in 2013, during the premiere for Romeo & Juliet, Booth dished on meeting Steinfeld at the 2012 Met Ball. "We saw each other from across the ballroom," Booth recollected. "There's some symmetry between the real story and our story in the sense of meeting at the ball."
In another interview, Booth described their same meeting in a more Shakespearean fashion, saying, "We first saw each other at the Met Ball in New York. Our eyes met across the room. It was surreal, like something out of the play – life imitating art…"
As for how Hailee Steinfeld feels about Douglas Booth— in an 2020 interview with 987FM, the actress let slip her feelings on kissing Douglas Booth when playing a game of "Kiss, Marry, Kill." In a choice between Booth, Calvin Harris and Joe Jonas, Hailee Steinfield chose to kiss Booth.
"I spent almost three months kissing Douglas Booth and I had no complaints, so I would kiss him again any day," she said.
5
Hailee Steinfeld's Dating History May Include Charlie Puth
Hailee Steinfeld and Charlie Puth Hung Out Backstage Together At The 2015 American Music Awards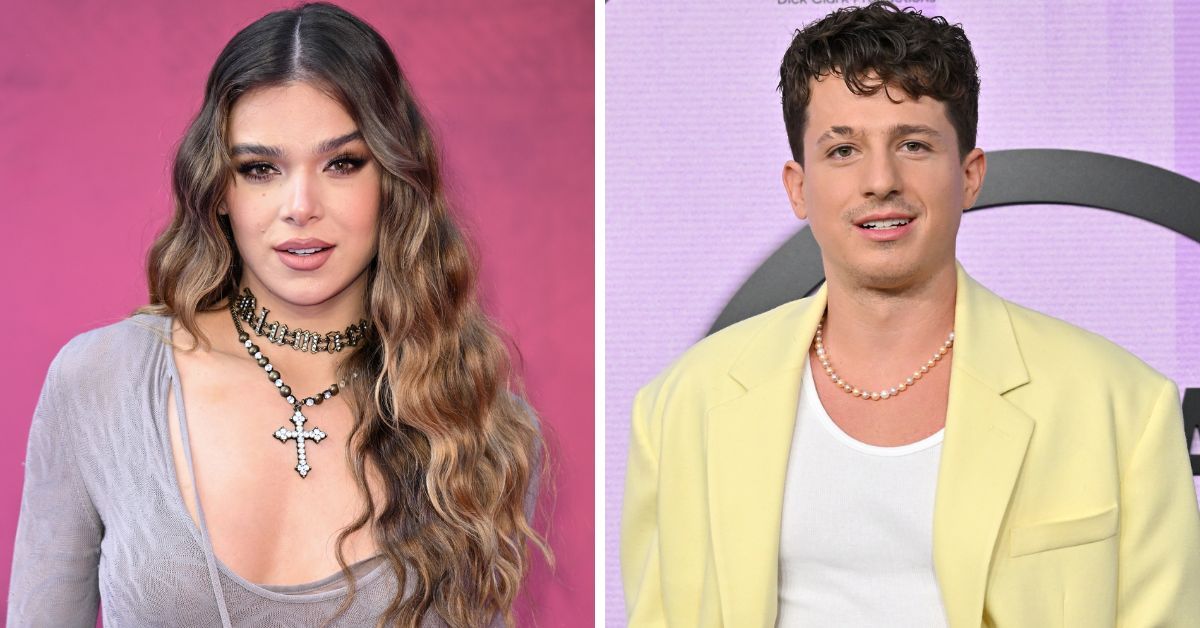 When Hailee Steinfeld's Rumored Romance Occurred: 2015
Right after Charlie Puth and Meghan Trainor famously locked lips while performing their single "Marvin Gaye" at the 2015 AMA's, fans were keen on deciphering whether the pair were a couple. Back then, in an interview with USA Today, he admitted that "at first, we were like, 'Holy (expletive), what did we just do?' I have a girl kind of in my life right now that I'm not making too public and I don't want people to get the wrong idea."
It got fans wondering who the girl in Charlie Puth's life was at the time, and many believed her to be Hailee Steinfeld. In fact, the actress was seen hanging out backstage with the "Attention" singer at the American Music Awards in 2015, further fueling the rumors of their alleged romance.
It turns out that the buzz surrounding the pair was put to bed when, in December 2015, Hailee Steinfeld set the record straight on the rumors she was dating the "See You Again" singer. When asked about the nature of their friendship, the Hailee Steinfeld said that he was a "good friend" who is "so incredibly talented." In 2019, during an interview on Capital Breakfast with Roman Kemp, Puth also referred to Steinfeld as his friend, as she knew about his strong distaste for Brussels sprouts.
Related: Hailee Steinfeld Reveals She "Unapologetically" Surrounds Herself With Strong Women, Including Taylor Swift
4
Fans Believe Hailee Steinfeld Dated Cameron Smoller
Hailee Steinfeld And Cameron Smoller Exchanged Romantic Instagram Posts And Attended Events Together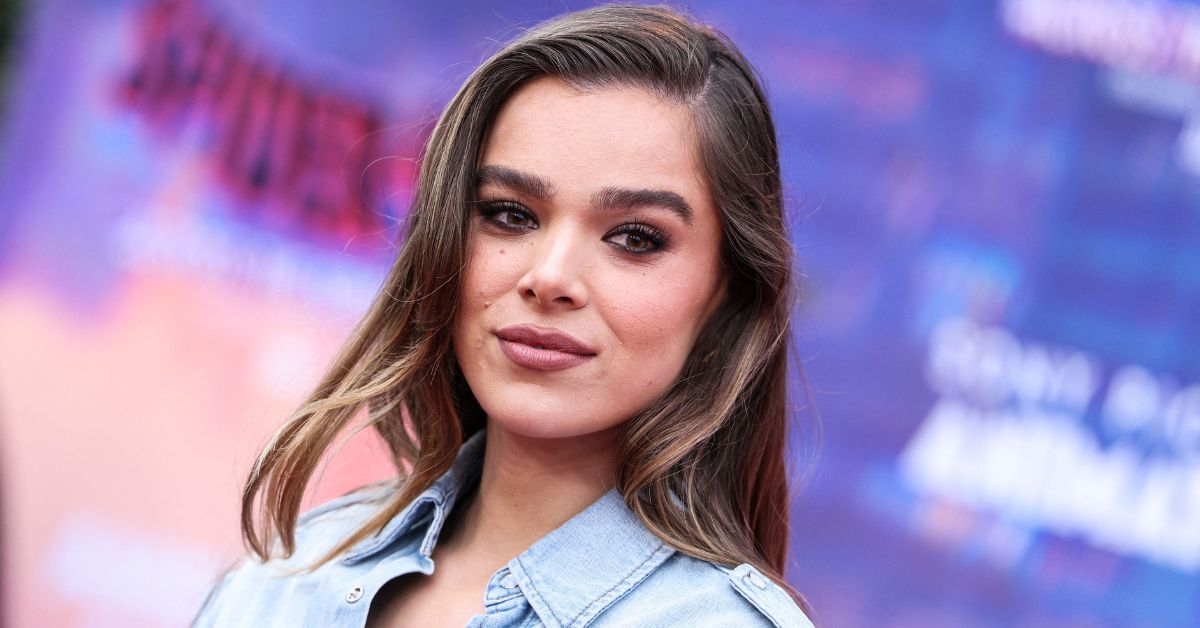 When Hailee Steinfeld's Rumored Romance Occurred: 2016-2017
By early 2016, many fans had begun to speculate that Hailee Steinfeld was in a relationship with social media personality Cameron Smoller, after the pair had begun posting cute photos of each other to their Instagram accounts. Steinfeld is thought to have met Smoller through his older brother, Cully, who is currently besties with Gigi Hadid. Steinfeld and Smoller's posts on Instagram—combined with the flirty captions— prompted fans to believe that the pair had made it "Insta-official."
For example, in a now-deleted post, Cameron Smoller wished Hailee Steinfeld a happy 20th birthday, writing, "Happy 20th birthday to the most BEAUTIFUL, LOVING, SPECIAL, TALENTED girl in the world. Thank you for always being YOU and being my best friend. The sky's the limit for you Hailee.. you deserve the world. ❤️️HAPPY BDAY SMUDGE❤️". Other sweet captions included, "Mine.❤", "Perfect day… with the perfect girl."
By October 2016, the pair had fans even more convinced of their romance when they attended the Just Jared Halloween Party, coordinating with fierce skull make-up for the occasion. But it was their first public appearance a year later, in 2017, that really convinced fans they were actually a couple. In what many believed was a bold confirmation of their relationship, the pair made a public appearance on the red carpet for a W magazine event at Chateau Marmont in Los Angeles ahead of the 2017 Golden Globe Awards, in which Steinfeld was nominated for a Golden Globe Award for Best Actress for The Edge of Seventeen.
Their alleged romance was speculated to have ended not too long after, fizzling out later in 2017.
3
Hailee Steinfeld's Justin Bieber-Romance May Have Just Been Friendship
TMZ Reported Hailee Steinfeld And Justin Beiber Were 'Seeing Each Other'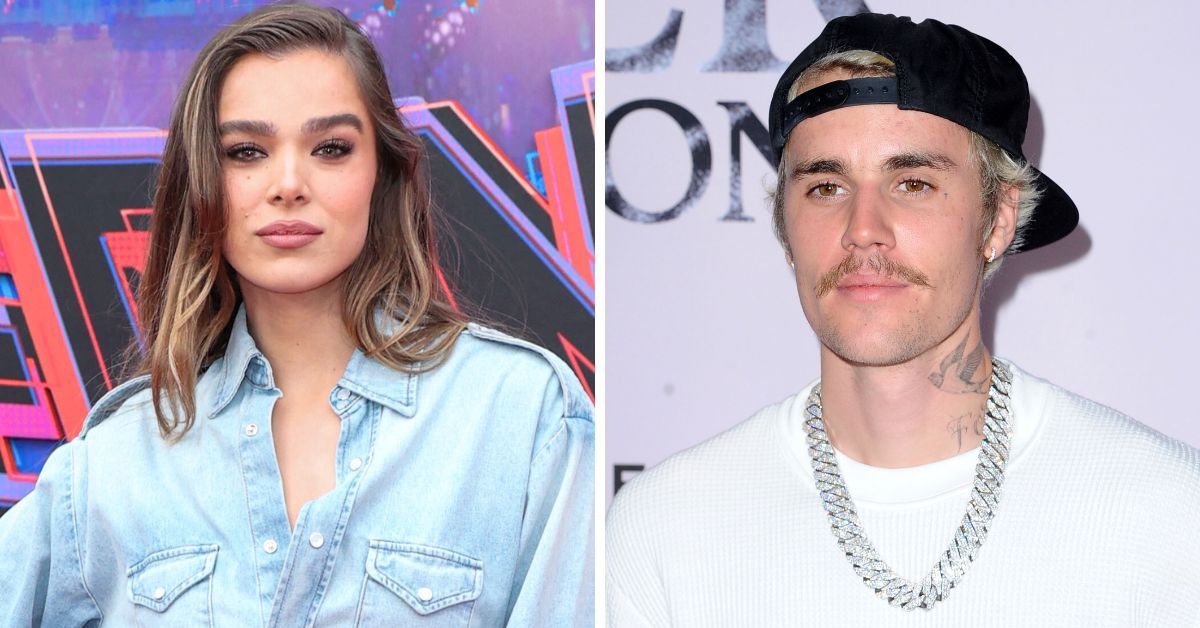 When Hailee Steinfeld's Rumored Romance Occurred: 2017
Justin Bieber and Hailee Steinfeld sparked some rumors of an alleged romance after Justin Bieber was spotted with Hailee Steinfeld following the 2017 MET Gala. After the sighting, TMZ reported that Justin Bieber and Hailee Steinfeld had "been seeing each other for a little over a month" since they were introduced by their pastor, Carl Lentz. Steinfeld was among celebrities who have attended Hillsong Church, which is where she and Bieber were suspected to have initially linked up back then.
The news came not long after Bieber and his now-wife, Hailey Bieber, had briefly called it quits in 2016. To add fuel to the rumor, Bieber had been photographed mid-FaceTime with the "Pitch Perfect 2" star a month prior to the reports they were dating.
But all was not what it seemed, as Hailee Steinfeld shut down the Justin Beiber dating rumors. "It's crazy. I don't know why people make such a big deal. We're friends. We've been friends for years," she told W Magazine.
Related: Did Any Of Hailee Steinfield's Ex-Boyfriends Find Her Fame As Difficult As Josh Allen Does?
2
Hailee Steinfeld's Dating History Includes Niall Horan
Dating Rumors For Hailee Steinfeld And Naill Horan Began After They Attended A Backstreet Boys' Concert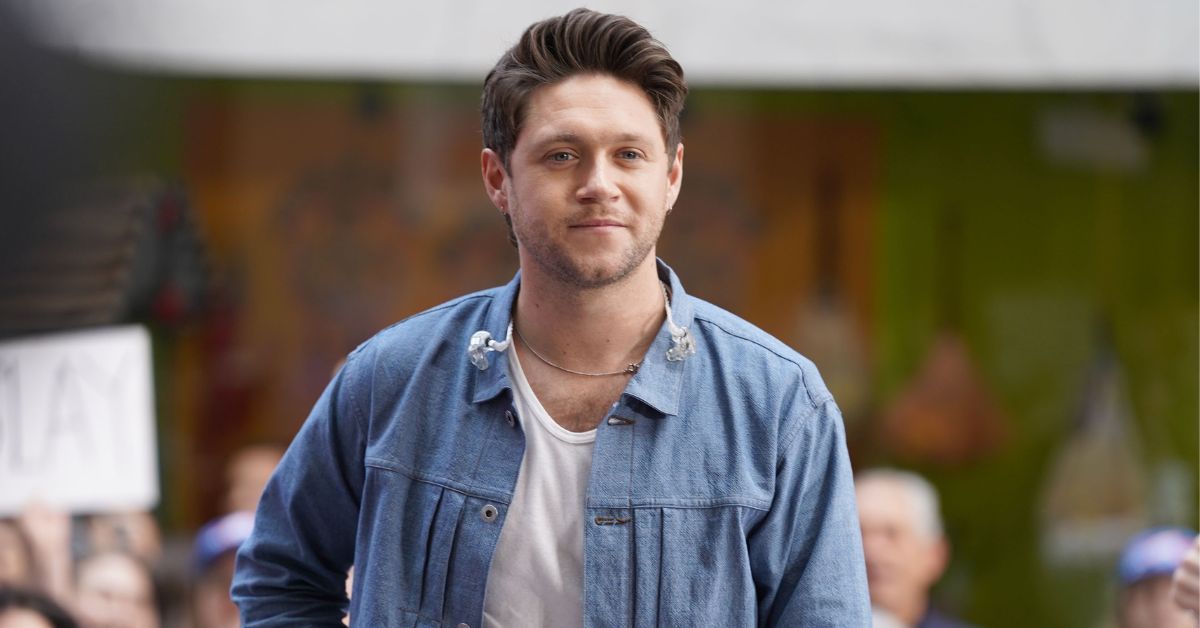 When Hailee Steinfeld's Rumored Romance Occurred: 2018
They say the best relationships bloom out of the best friendships, and Hailee Steinfeld and Niall Horan's fleeting alleged romance is a testament to the statement. Steinfeld and Horan began as just friends before a series of events roused speculation that they were more than just friends. Horan's heartfelt birthday post for the Hailee Steinfeld tipped fans off on a suspected romance at the end of 2017 where he called her "the loveliest person on the planet."
In February 2018, the pair ignited dating rumors when they attended a Backstreet Boys concert together at Planet Hollywood Resort and Casino. By the summer, Niall and Hailee were spotted getting intimate in August on various occasions, including a PDA-filled trip to Disneyland and smooching in New York City while shopping.
By the end of August, however, things seemed to have fizzled out between the pair and fans were convinced Hailee and Niall broke up. In December 2018, US Weekly confirmed via a source that "Niall and Hailee split up months ago." The reason why? Sources told E! News that Steinfeld had "a lot on her plate" and had such a busy work schedule that it made the relationship hard to maintain.
But fans were gifted with further clarity when, in 2020, Hailee Steinfeld released her song titled "Wrong Direction", that was speculated to be about Naill Horan. While the actress didn't specify the song was in fact about the former One Direction member, she mentioned "heartbreak" when reflecting in 2019 on her Instagram story when she first revealed the name of the song.
"2019. Thankful for all the lessons, the love, the heartbreak, & the memories," she wrote, posting a series of snapshots from her busy year.
As for Horan, the former One Direction member has released songs that fans think are about his break-up with Steinfeld, including "Put a Little Love on Me" and "San Francisco."
Related: Were NFL Fans Furious With Brittany Williams Before Her Breakup With Josh Allen?
1
Hailee Steinfeld's Boyfriend, Josh Allen
Hailee Steinfeld And Josh Allen Were Spotted Together Several Times Since His Divorce From Brittany Williams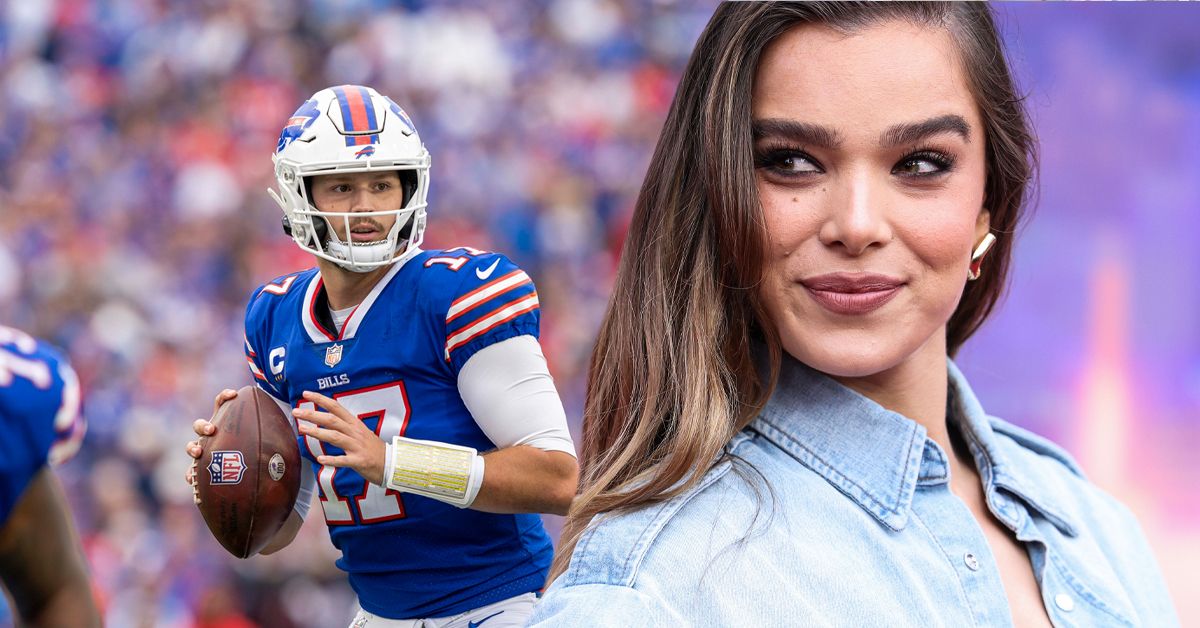 When Hailee Steinfeld's Rumored Romance Occurred: 2023
A new romance has allegedly bloomed between Hailee Steinfeld and Buffalo Bills quarterback Josh Allen. According to People, following his split with Brittany Williams, an inside source says that Steinfeld and Allen, who have been photographed together multiple times over the last few days in New York City, have been "hanging out for weeks."
"It's new, but they are having fun," the insider adds.
The Edge of Seventeen star, 26, and Buffalo Bills quarterback, 27, were first spotted together in NYC in May 2023, then again the same month in what appeared to be a double date.
In July 2023, Steinfeld and Allen were spotted kissing on a PDA-filled getaway in Mexico. The following month, Allen blasted the paparazzi that had photographed the rumored couple."The fact that anybody cares about that still blows my mind," Allen said on the "Pardon My Take" podcast.
The Buffalo Bills quarterback explained the pictures had been taken by photographers "on a boat" that he had spotted from his resort. "I just, like, felt this gross feeling," said Allen, 27.
Things seem to still be going well with the pair, as they attended a game between the Buffalo Sabres and New York Rangers in October 2023 at KeyBank Center in Buffalo, New York. Steinfeld and Allen were snapped in the stands in what appeared to be a suite as they watched the season-opener match.